What's the political price of honesty?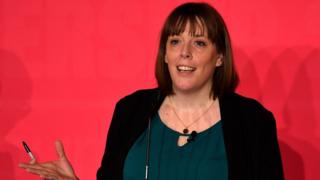 Someone wise, or at least successful, once said: "The secret of success is sincerity. Once you can fake that, you've got it made."
That immortal advice has been variously attributed to the great Groucho Marx, to the 1940s US comedian George Burns, to the French diplomat and writer Jean Giraudoux but never - ever - to the Labour MP and leadership contender Jess Phillips.
Speaking to me on my BBC 5 live programme Pienaar's Politics, the Birmingham Yardley MP seemed wholly unscripted.
She seemed wary of upsetting party members, but still managed, I'm guessing, to upset and perhaps infuriate thousands of them.
In an age of cynicism and spin, Jess Phillips was authentic and frank in a way which illustrated perfectly why she seems to have little or no chance of becoming Labour's next leader.