Plotting and scheming afoot as PM's options narrow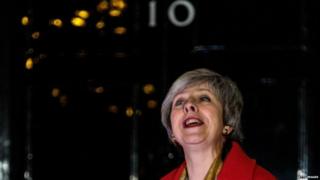 It's seemed almost hard to move anywhere without running into a minister on a mission - tasked to promote a Brexit plan that's widely judged to be doomed to defeat in the Commons on Tuesday.
Meanwhile, the bars and the tea rooms in Parliament have been quietly humming with the sound of plotting and scheming.
For some, about how to take control of Brexit. For others, how to grab the keys to Number Ten.
While no-one can be sure of anything just now, none of the outcomes being discussed by MPs look anything but grim for the prime minister and her plan.
Some MPs are wondering: might a narrow defeat next week mean she could try to squeeze more out of Brussels? She might try, but the signs are the EU's all out of big concessions.
Read full article Plotting and scheming afoot as PM's options narrow