NHS plan: What we still need to know
18 June 2018

From the section

Health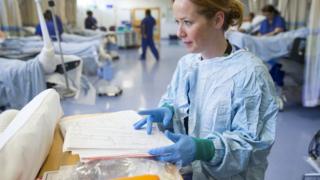 It was a significant funding announcement - few at senior levels in the NHS in England disagree with that.
But as the dust settles after the weekend, several unanswered questions are still hanging in the air.
What about the areas of health which are not covered? What about investment in hospital buildings and equipment? How will it be paid for?
Five year settlement
NHS funding: PM calls for 10-year plan to spend cash
Chris Ham of the King's Fund told the BBC's Today programme that the 3.4% annual budget increases above inflation for NHS England amounted to a welcome funding boost which would go "some way to dealing with operational pressures".