Huawei: 'No smoking gun' in US's 5G dossier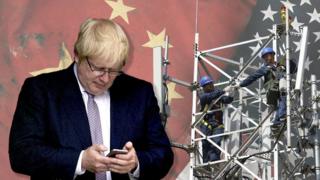 The decision over whether or not to allow Chinese company Huawei to build 5G telecoms infrastructure has been much delayed and much agonised over.
Leaks cost one cabinet minister his job and the matter has divided the US and UK, two allies who are normally tightly bound on security issues.
The difficulty comes because it may well be one of the most consequential decisions that this government has to take. It involves conflicting interests that cannot easily be squared and future technological risks that cannot easily be predicted.
Sensing that the government may be heading towards allowing Huawei to operate in "non-sensitive" parts of the UK 5G network, Washington has intensified its lobbying campaign for the company's exclusion.
A delegation of senior US officials met with UK counterparts and ministers on Monday and presented a "dossier" of information claiming Huawei poses a national security risk.
Read full article Huawei: 'No smoking gun' in US's 5G dossier