MPs' expenses: The scandal that changed Britain
25 March 2019

From the section

UK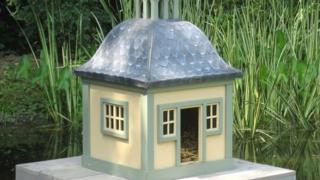 Ten years on from the MPs' expenses scandal which exposed just what politicians had been claiming, I still catch myself, occasionally, thinking of individual parliamentarians by their corresponding household object.
The Hobnobs and the trouser press, the duck house and the wisteria. The loo seat - make that two loo seats - and the lamps.
It is a reminder of the power the story had at that time to make the public scream with anger and laugh with incomprehension.
There were greater crimes of course than the purchasing of a pair of curtains - seven parliamentarians were sent to jail for false accounting, some of it mortgage fraud.
And of course, there were others who never touched public money and emerged from the whole episode unscathed.
Read full article MPs' expenses: The scandal that changed Britain