Brexit and the economy: the cost of kicking cans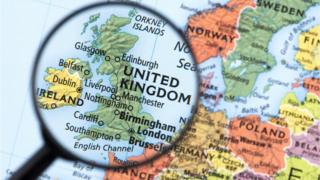 Whatever else happened with Brexit, a weakened pound and the widespread message that Scotland remains open to Europe - whatever England's up to - should have kept tourism from the continent at a healthy high level.
But it's not looking that way.
Economic uncertainty - not just in Britain but around it - has seen a falling away in numbers, at least at the start of the year. It's obviously not the most important time of year for the industry, but it is increasingly a year-round line of work.
That finding was according to one of the surveys out in the past week, which was giving us an dashboard of updates on the strange economic goings-on in pre-Brexit Britain.
Sharp deterioration
The rest of the Scottish Chambers of Commerce quarterly survey was as you might expect, if you keep across the other headlines: a sharp deterioration in outlook, investment down in every sector other than construction, and orders down.
Read full article Brexit and the economy: the cost of kicking cans