Johnston Press runs out of paper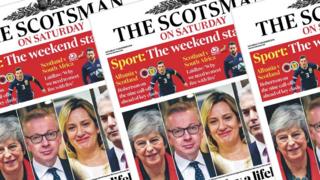 Plunging Johnston Press into administration may be one of the better outcomes for the papers and websites the company has controlled - many of them important to communities from Fraserburgh to Eastbourne.
The bondholders have been taking nearly £20m a year out of the business annually at a eye-watering interest rate of more than 8% on the £220m debt.
To pay that and reduce the debt pile, the titles have taken savage cuts to costs, with little left to invest in the transition to digital news publishing. It has hugely hobbled one of Britain's largest news publishers at a time it needed to invest heavily in change.
Management had made progress in getting the debt down. Having splurged on local titles in the pre-crash years of cheap credit, the debt peaked at nearly £800m.
In 2005 alone, Johnston spent around £500m on buying newspapers, including £160m for The Scotsman stable of titles in Edinburgh.