Undercover officer won't face prosecution over relationship
14 December 2018

From the section

UK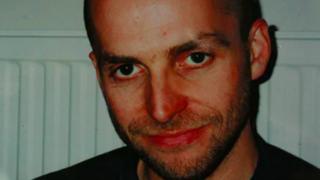 An environmental campaigner who says she was tricked into a sexual relationship with a former undercover police officer has said she is appalled that a legal attempt to force his prosecution has failed.
The woman, known only as Monica, was in a relationship for six months with former DC Jim Boyling - and says she would never have consented to sex had she known his true identity.
Mr Boyling, whom Monica knew in 1997 as Jim Sutton, posed as a fellow activist as part of a plan by a secret Scotland Yard unit to infiltrate Reclaim the Streets, an environmental protest group.
But in a detailed judgement, the Lord Chief Justice Lord Burnett said that while the High Court recognised the strength of Monica's feelings that she had been tricked, the court could not intervene in the Crown Prosecution Service's decision not to charge Mr Boyling with a crime.
Three years ago, Scotland Yard settled a string of cases where it admitted that women had been subjected to an abuse of police power and violation of their rights, after they were tricked into relationships with SDS officers.
Read full article Undercover officer won't face prosecution over relationship