Is this the greenest election ever?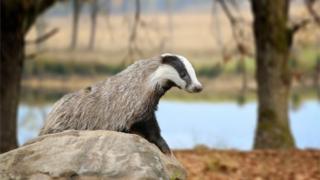 As part of Midlands Today's election coverage, we're looking at the environment, farming and countryside issues. So to complement that, here's a blogpost with some useful links.
If you want to read the major manifestos for yourself, you can find them at these links: Conservative, Labour, Lib Dem, Green, Brexit Party.
What follows is an outline of some of the issues we've looked at and further reading if you fancy it.
Badger cull and hunting
With all the parties now really pushing their green credentials it's interesting how similar some of their promises can sound but there's clear disagreement over the badger cull. A quick reminder, the coalition government introduced pilot culling of badgers in 2013.
It's a policy that continues and has been expanded since then. Culling is currently seen as one way to try to tackle the problem of TB in cattle.