MoJ used failed sex offender treatment 'unlawfully'
16 July 2019

From the section

UK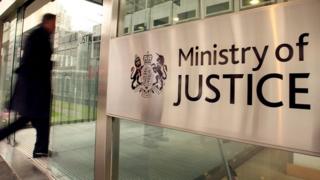 The Ministry of Justice acted "unlawfully" in allowing the Sex Offender Treatment Programme to continue for five years - despite initial research which suggested it wasn't working, a government analyst has said.
Kathryn Hopkins said she presented research in 2012 which showed the SOTP made sex offenders more harmful, but the programme wasn't halted until 2017.
Speaking to BBC News after bringing legal action in an employment tribunal, she estimated around 180 more crimes will be committed by sex offenders who were treated during the five years - compared with those who weren't.
But the MoJ said Ms Hopkins' research was "flawed".
A spokesperson said: "Ending the programmes with no proper evidence and no alternative would have meant letting sex offenders out of prison without treatment - a risk that no responsible Government could take. We stopped the programmes as soon as that evidence existed."
Read full article MoJ used failed sex offender treatment 'unlawfully'