Why Facebook's Mark Zuckerberg shouldn't be scared of men in tights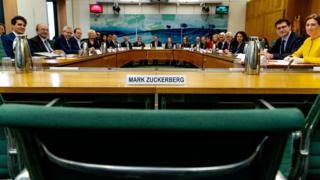 If a man in tights comes to your door and demands that you hand over private documents or come to Parliament, do you need to comply?
That is an issue raised this week by the Digital, Culture, Media and Sport Committee, who sent a parliamentary official to a hotel in London to inform an American businessman that he was obliged to supply them confidential documents.
The Observer reported that the committee "invoked a rare parliamentary mechanism to compel the founder of a US software company, Six4Three, to hand over the documents during a business trip to London... He was told he risked fines and even imprisonment if he didn't hand over the documents."
These files were contentious: in fact, the company had been barred from publishing them by a court in the US. But he gave them over.
The documents related to Facebook, a company whose founder, Mark Zuckerberg, has - by contrast - ignored repeated requests to appear before the committee.
Read full article Why Facebook's Mark Zuckerberg shouldn't be scared of men in tights