Russian recollections: Don't ignore lessons from history
22 June 2016

From the section

Europe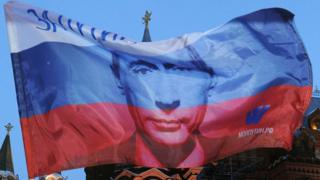 History is useful when trying to make sense of present tensions between Russia and the West.
At the Defence Academy, near Shrivenham, Oxfordshire, there is a warehouse where library shelves are stacked with an extraordinary collection of military volumes.
Many are in Russian and other languages of the former Soviet bloc: painstakingly and methodically gathered over the past half century, in order to better know the enemy.
Now renamed the Russian Military Studies Archive, it is a precious chronicle of the rise and fall of the USSR, the Cold War and tensions between Russia and the West even now.
Since the USSR and Warsaw Pact collapsed and since the advent of digital records, it has become harder to keep archives like this one going.
Read full article Russian recollections: Don't ignore lessons from history