Untangling the tuition fee knot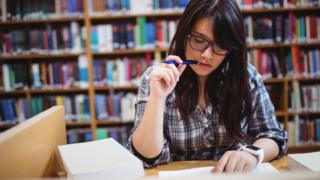 Who pays for your student loans?
If you're a student in England who's just taken one out, or a recent graduate staring at your monthly statement, you'll answer "I do".
The public debate about whether students are taking on too much debt has led to a big review of how to pay for your education beyond the age of 18.
Tuition fees in England have become a knotty political problem.
And there's more than one group of people trying to untangle it at the moment.