Allergy death mum's plea to schools to save lives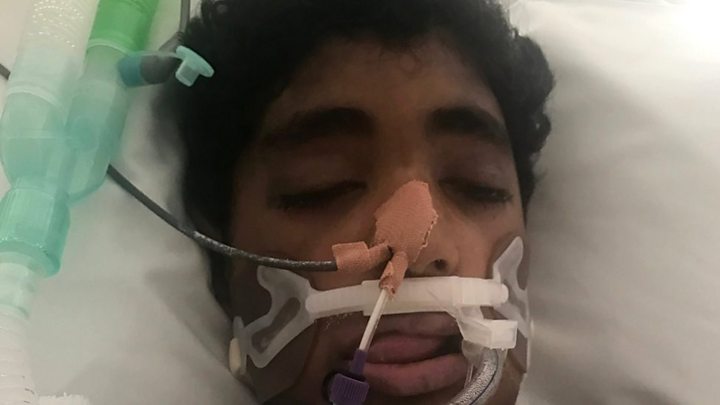 The death of a boy after a severe allergic reaction at school is being investigated by the Health and Safety Executive, the BBC has learned.
At the inquest, the coroner called the school's emergency response to Karanbir Cheema's anaphylaxis "inadequate".
Leading allergy specialist Dr Adam Fox says every school in England should have to hold emergency adrenaline pens.
The Department for Education says it has changed the regulations to allow schools to buy them.
Karanbir's mother, Rina Cheema, wants people to see the photograph of her son in intensive care - so they understand an allergy can kill.
Read full article Allergy death mum's plea to schools to save lives