Kamala Harris VP pick: How she could help - or hurt - Joe Biden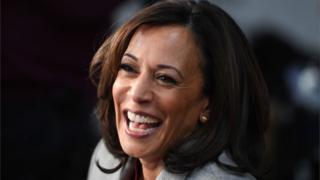 Sometimes the obvious pick is obvious for a reason.
Kamala Harris was the front-runner to be Joe Biden's running mate pretty much since the moment the presumptive Democratic nominee announced in March that he would pick a woman to be on his ticket.
She was a safe pick and a practical one. She's also now in the position to be the heir apparent for the Democratic Party - whether it's in four years because Biden loses in November or doesn't run for re-election or eight years if Biden serves two full terms.
That could be why it seemed that there were so many attempts to knock Harris down a peg, or advance alternative candidates over the past month.
This was, in effect, the first fight of the next presidential nomination contest, and Harris - whose ambitions are clear - now has a step on the competition.
Read full article Kamala Harris VP pick: How she could help - or hurt - Joe Biden