Amol: My media predictions for 2019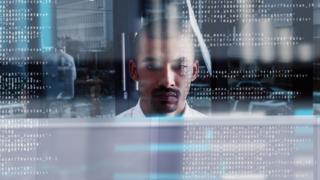 Looking back over my predictions for 2018, I realise they were a mixed bag at best, wet and woolly at worst. Now there's a mixed metaphor to get the year underway.
I was cowardly or wrong with my specific punts, and a bit obvious with my broad themes.
It's true that the tech-lash continued, consolidation was rampant, and we got some evidence of Russian interference in America's election.
But the phenomenon of cameras being taken up as a way of talking didn't grow exponentially, as I said it would; a major BBC News show or service didn't shut, and no foreign investor swooped on Fleet Street.
Oh well. Forecasting is but a species of fraud: common sense tells you that. But being wrong, boring or both never stopped other pundits getting rich. Here's the content of my crystal ball for 2019.
1/ Election interference on an unprecedented scale