Sneak preview of Labour's manifesto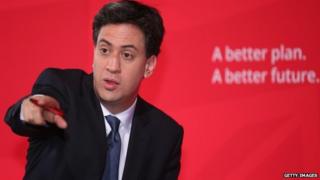 So, manifesto week is upon us - a bit of a game of Tetris with six blocks. Whereas once manifestos were programmes for government, now they are one of a number of possible programmes for government.
We'll spend this week looking to see how they slot together ahead of coalition negotiations.
The Tory inheritance tax policy announced over the weekend is a classic example - the Lib Dems vetoed the policy last time. Except yesterday on Andrew Neil's programme Danny Alexander stopped short of saying the Lib Dems would block it. This time it's a little more "coalicious". The Lib Dems won't love the fact it benefits only 6% of households, but being funded as it is from capping pension relief, they also may not hate it.
But let's look forward to Labour's manifesto on its own merits. Much of what is milling about, I have heard before, but I'm told by people who have read it that it is a strong document. In fact, some of its biggest fans are Labour folk quite lukewarm on Ed Miliband.
Suddenly many of his critics are wondering if Miliband might win this election (largest party, probably nothing more). The strength of the manifesto is part of that renewed optimism.
Confirm or deny