Cost of living: Over a third cut back on essentials
By Esyllt Carr
Business reporter, BBC News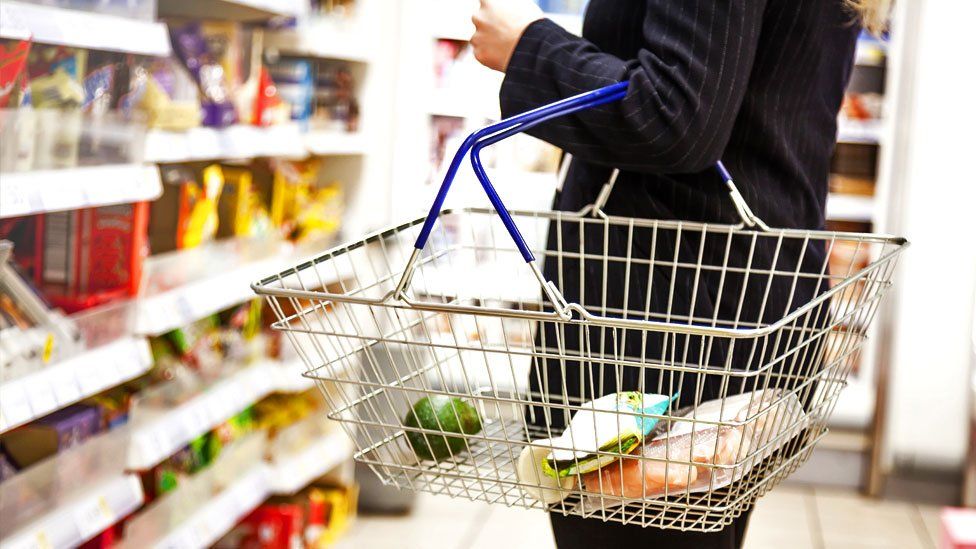 More than a third of people across England, Wales and Scotland are cutting back on food and essentials in order to help with the cost of living, a new survey has shown.
The research, carried out by the Office for National Statistics, found that figure was even higher for some groups.
These included disabled people, those renting, and those with lower incomes.
It comes as the UK is forecast to fall into recession this year, with the longest downturn since 2008 predicted.
The latest figures from the ONS suggest 9 in 10 - or around 46 million people - have seen their cost of living go up in last month.
The research, carried out between the end of March and June 19th, suggests that more than half are reducing how much gas and electricity they use at home, with that figure rising to nearly 6 in 10 older people, aged between 55 and 74.
The data also suggested that 57% of people who had seen their cost of living go up were spending less on non-essential items and 42% were cutting back on non-essential journeys in their vehicles.
A Government spokesperson said: "We have continually taken action to help households by phasing in £37 billion worth of support throughout the year, which includes specific support to help people through the difficult winter ahead... everyone will receive £400 over the winter to help with energy bills."
Yesterday the Bank of England said it expected inflation, the rate at which prices are rising, to hit more than 13%.
In response, it announced it was raising the interest rate to 1.75%.
The Bank's aim is to help control inflation by making borrowing more expensive and encouraging people to spend less and save more.
The higher interest rate will have an impact on those with loans - including mortgages.
Kayleigh Farmer told the BBC she and her partner are tightening their belts after seeing their monthly mortgage payments rise by £270.
"It's a big additional outgoing," she says, adding that it means "any holidays or extras we want in our lives, we're unable to do."
According to the ONS research, of those who were seeing a rise in their cost of living, nearly a quarter said they had used savings to cover their costs, and 13% reported using more credit than usual.
Paul Johnson from the Institute for Fiscal Studies argues the government will need to offer further help to those who are struggling.
"Most of the inflation that we've got coming, we're stuck with for the next year or so," he says.
"We are going to need to spend a lot more money on supporting households over the rest of this year and next as energy bills rise even further."