Octopus Energy asks government for £1bn to buy Bulb
By Dearbail Jordan
Business reporter, BBC News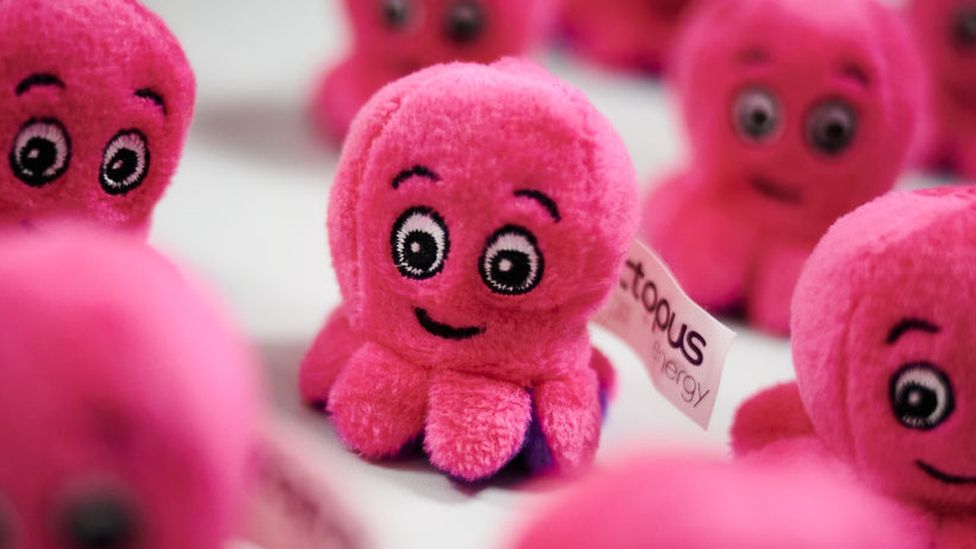 Octopus Energy is seeking £1bn in taxpayer funding to take over collapsed rival Bulb from the UK government.
Bulb has been bailed out by the state and is being run by an administrator since going bust last November.
The £1bn funding is part of a package being discussed where Octopus would also pay more than £100m for Bulb's customers as well as entering a profit-sharing deal with the government.
The government declined to comment "due to commercial sensitivity".
The state bailout of Bulb is already expected to cost the taxpayer around £2bn by next year. But the Office for Budget Responsibility, the government's independent forecaster, said in March: "Given the volatility in global energy markets, there remains uncertainty around the final cost."
It would be used to purchase energy in advance through a practice known as hedging.
Octopus Energy declined to comment.
Since Bulb's collapse in November, the price of wholesale gas has jumped by 78%, exacerbated by Russia's war in Ukraine and the Kremlin's decision to reduce energy supplies to Europe.
Since Ofgem took over the running of Bulb, it has not been hedging its purchases of wholesale energy which sources said has led to higher costs.
Millions of UK households are bracing for a further steep rise in energy bills later this year.
Ofgem had expected the typical household to see an £800 increase in energy bills to £2,800 a year. But it recently said it would be higher and energy industry analysts Cornwall Insight said the typical domestic customer was likely to pay £3,244 a year from October.
Bulb was one of more than 30 energy companies that collapsed last year following a spike in wholesale gas prices.
Bulb, with 1.6 million customers, was the biggest firm to go bust but Ofgem estimates that the cost of all the other energy companies which collapsed in 2021 could reach £2.7bn - or £94 per customer. It includes the cost of transferring customers from failed energy providers to new firms.
The £2.7bn figure is in addition to the billions of pounds earmarked for Bulb which, according to the National Audit Office, has already seen the government spend £900m to keep the company running.
Octopus was the only bidder for Bulb, which filed for administration last year, and if a deal is agreed, it would significantly boost Octopus's 3.1 million customer base.
Tory leadership contenders Liz Truss and Rishi Sunak have also promised to reduce household energy bills.
Foreign Secretary Ms Truss said she would temporarily axe green energy taxes, which would save around £153 per year, while former chancellor Mr Sunak pledged to cut VAT on bills, a saving of around £160 per year.