Ukraine conflict: Airbus, ExxonMobil and Boeing take action over Russia ties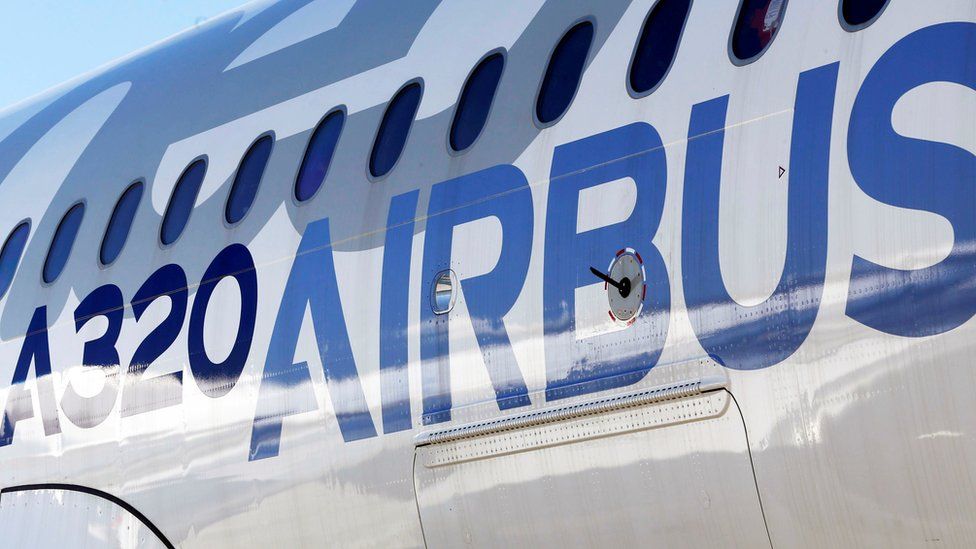 Airbus has joined rival planemaker Boeing and oil giant ExxonMobil on a growing list of corporate giants cutting ties with Russia.
The European manufacturer said it had stopped support and supply of spare parts for Russia's aviation industry.
Earlier, Boeing suspended operations and ExxonMobil said it would end a multi-billion dollar joint venture with Russian state-owned company Rosneft.
Firms are exiting Russia after the West imposed sanctions over Ukraine.
Airbus said on Wednesday: "In line with international sanctions now in place, Airbus has suspended support services to Russian airlines, as well as the supply of spare part to the country.
"Services provided by the Airbus Engineering Centre in Russia (ECAR) have also been suspended pending further review."
US aviation giant Boeing said it had suspended "major operations" in Moscow and temporarily closed its office in Ukraine's capital Kyiv.
"We are also suspending parts, maintenance and technical support services for Russian airlines," a Boeing spokesperson told the BBC.
ExxonMobil is the latest oil producer to cut business ties with the country, after similar moves by BP, Shell and Equinor.
"We are deeply saddened by the loss of innocent lives and support the strong international response," it added.
ExxonMobil currently operates and holds a stake in the Sakhalin Island oil and gas fields, alongside Rosneft and companies from Japan and India.
It said it would now exit its Russian oil and gas operations, which have been valued at more than $4bn (£3bn), and halt new investments in the country.
Last year, ExxonMobil employed more than 1,000 people across the country, with offices in Moscow, St. Petersburg, Yekaterinburg and Yuzhno-Sakhalinst, according to its website.
Russia is one of the world's biggest energy producers.
Norwegian oil producer Equinor also said it would start the process of divesting from its joint ventures in Russia.
Russia attacks Ukraine: More coverage
The announcements comes as brands around the world distance themselves from Russia as its invasion of Ukraine continues.
American Express also said on Wednesday that it had halted its relationships with banks in Russia, in line with sanctions.
The payment card company described its business in Russia as "small", with one partner that issues cards and a handful focused on recruiting merchants.
You may also be interested in: