Broadband firms urged to offer deals to low-income families
By Beth Timmins
Business reporter, BBC News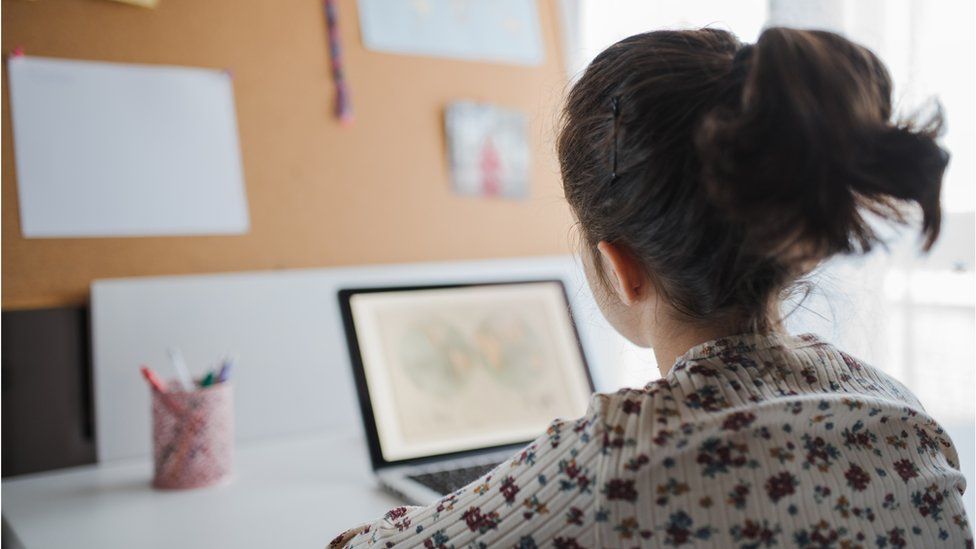 Media regulator Ofcom has urged all broadband firms to support low-income homes by offering discounted packages known as "social tariffs".
Ofcom has found that only 55,000 out of 4.2 million homes in receipt of Universal Credit are using discounted rates.
It means households on benefits are missing out on an average yearly broadband saving of £144 each.
Many families are facing added pressure from the cost of living crisis.
Ofcom said it wanted more companies to offer help to low income households and to make it clearer how people can switch to cheaper deals.
It said that 84% of people receiving benefits were unaware of the social tariff packages.
The regulator added that it has seen "limited evidence" of providers actively promoting their social tariffs to eligible customers while deals do not generally feature in broadband advertising or price comparison website searches.
Ofcom said a standard commercial broadband package costs an unemployed person claiming Universal Credit an average of £27 per month - or 8.3% of monthly disposable income.
A £15 social tariff package would almost halve this broadband cost and use up 4.6% of disposable income, it added.
Currently six broadband providers - BT, Community Fibre, G.Network, Hyperoptic, KCOM and Virgin Media O2 - offer at least one of the social tariff deal costing between £10 and £20 month.
But other firms including EE, Plusnet, Shell, Sky, TalkTalk and Vodafone do not.
Ofcom said it was now "calling on all other broadband firms to support struggling households by introducing their own social tariffs".
"We also want to see all companies promote these deals more widely, and make sure it's swift and simple for customers to sign up," it added.
'I've never heard of any of this'
Jane McBride is a single mother based in Scotland and BT customer who receives Universal Credit but was unaware of any social tariff deal.
"I've never heard of any of this and usually I'm really clued up with financial information," she told the BBC.
Ms McBride says she pays BT £57 a month for landline and internet. She says a saving of up to £30 per month would make a "massive" difference, allowing her to buy new shoes and better food.
"I'm quite disappointed and gutted that you have to search so hard when BT should make this common knowledge".
Tania Caporaso, director of BT customer care, said that customers should get in touch with the company to check if they are eligible.
Ms McBride isn't the only one in the dark about cheap broadband deals. Abi Parker, from Swanage, Dorset, says she was also unaware she was eligible for cheaper broadband.
"I didn't even know these packages were an option, so I didn't think I'd be able to afford broadband," she said.
"It's not a shock that these deals are so hard to find, the communications for those most in need of this kind of information is useless."
Due to rising energy bills, Ms Parker said she had ruled it out, but she says would be able to afford a £10-a-month social tariff.
Ms Parker, who lost her job due to the pandemic, claims Universal Credit and has £280 a month to live on.
"When my health has improved it will be very important to have internet for job searches," she said. "The mobile data I'm using at the moment often cuts out but it's the only option I thought I had."
Lindsey Fussell, communications director at Ofcom, told the BBC that too many broadband firms are "failing" in their "moral imperative" to either promote or offer social tariffs.
"We expect companies to step up support for those on low incomes, and we'll be watching their response," she said.
Talk Talk said that it had a partnership with the Department for Work and Pensions which offers free connectivity for six months.
Vodafone UK said its cheapest broadband was priced at £18 per month and this deal was available to all families.
A spokesperson for EE said its home essentials package "makes access to fast, reliable broadband more affordable for those who need it the most".