Asda in cheap food promise after Jack Monroe complaints
By Russell Hotten
BBC News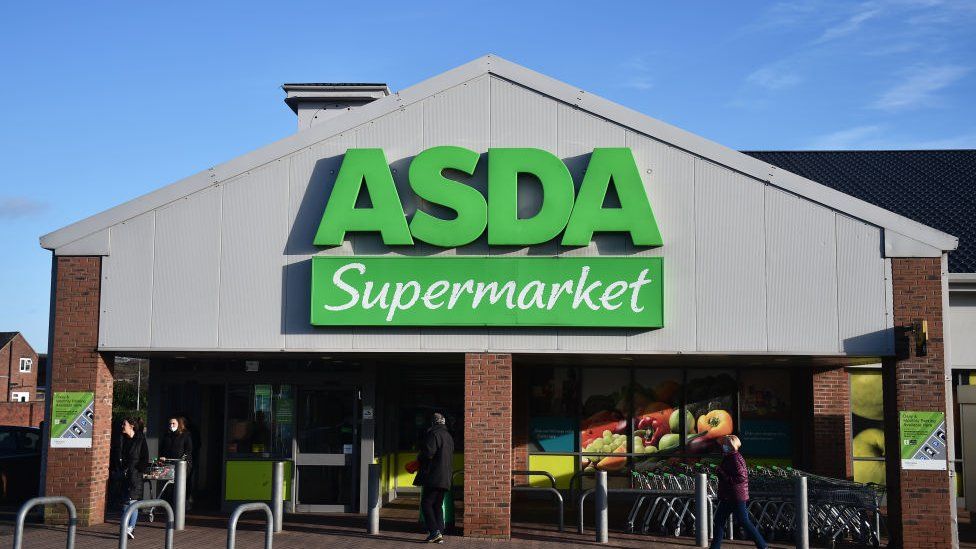 Asda has promised to stock its budget ranges in all 581 supermarkets and online after complaints from anti-poverty campaigner Jack Monroe.
The retailer said it had "taken on board" her comments about availability of cheaper food for households struggling to make ends meet.
She had highlighted Asda in tweets critical about value ranges removed from shelves or going up in price.
In response to Asda's move, Ms Monroe tweeted: "Well, that went rather well."
Asda currently stocks 150 Smart Price and Farm Stores products in 300 stores.
All 200 products in these value ranges will now be available in all Asda stores by 1 March, said Meg Farren, Asda's chief customer officer.
"We want to help our customers' budgets stretch further and have taken on board the comments about the availability of our Smart Price range made by Jack Monroe.
"We are taking steps to put our full Smart Price and Farm Stores ranges in store and online to make these products as accessible as possible," Ms Farren said.
Rising inflation and the cost of living crisis is hitting low-income households particularly hard.
Ms Monroe, an activist and blogger on how to eat on a budget, says the cost of food staples such as cheap pasta and rice are going up in price faster than other products.
She criticised Asda for discontinuing some budget products, such as a bag of rice sold online for 45p and replaced with rice costing a minimum of £1.20. Her Twitter thread details many other Asda products no longer available in her local store, where she is a regular shopper.
In one tweet she said supermarket value products had to be "universally available, or it's as good as useless".
But he said food costs make up a bigger proportion of spending for households on low-incomes, so it will hit the "hardest up harder".
Ms Monroe has been critical of the way the official UK inflation rate - currently at a 30-year high of 5.4% - is calculated, saying it does not reflect the higher cost of food staples bought by poorer people.