Javid: Valneva vaccine would not have got UK approval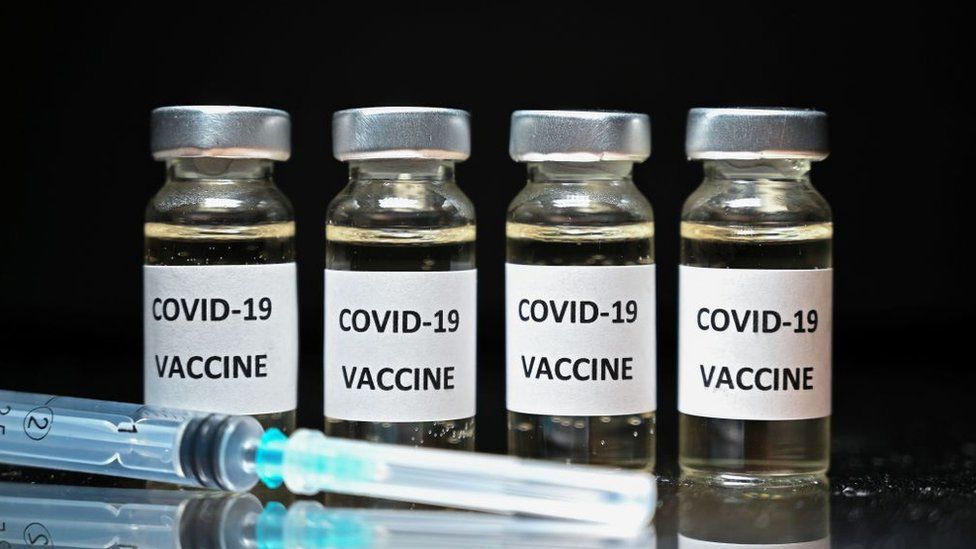 A Covid-19 vaccine slated to be made in Scotland by French firm Valneva would not have gained UK regulatory approval, health secretary Sajid Javid has said.
Mr Javid was speaking in parliament the day after the UK government scrapped a deal for Valneva's Covid-19 vaccine.
Mr Javid said the Westminster and Scottish governments would work together to "see what more we could do" for the factory in Livingston.
He said: "There are commercial reasons that we have cancelled the contract, but what I can tell her is that it was also clear to us that the vaccine in question that the company was developing would not get approval by the MHRA [The Medicines and Healthcare products Regulatory Agency ] here in the UK," he said in response to a question from Scottish National Party MP Hannah Bardell, whose constituency is Livingston.
"Obviously she is not recommending that we administer vaccines that do not get approval," he said, adding that the Livingston vaccine facility was "very important" to the UK and Scottish governments.
"That is something that we will be working together on to see what more we can do," he said.
The Financial Times reported that in a recent UK trial looking at potential booster jabs, the Valneva vaccine was found to be less effective than some rivals.
However, the vaccine has not yet completed clinical trials.
There was also a report in the Scotsman that the dispute was connected to delivery concerns amid supply chain problems that hauliers attribute to Covid and Brexit.
Valneva, the Department of Health and Social Care and the MHRA have not yet responded to a request for comment.
Ms Bardell said she and the firm were in "shock" that the UK had cancelled the Valneva contract "with very little notice or consultation" and that the UK had provided "very little clarity and reasoning" as to why it had taken that decision.
"Valneva is playing a crucial role in the global fight against Covid, and have worked incredibly hard to augment and adapt their work on a vaccine as new variants have emerged," she said. "This is a shocking way to treat a company working tirelessly on a vaccine."
In September 2020 Valneva announced that the UK government had ordered 60 million doses of its vaccine, and had invested in its Livingston manufacturing facility.
The Valneva vaccine uses inactivated Covid-19 virus in a similar way to flu vaccines, and is seen by some as having the potential to win over people wary of vaccines that use new technology.
Shares in Valneva plunged 35% on Monday after it said the UK government had ended a Covid-19 vaccine supply deal that could have been worth up to €1.4bn (£1.2bn).
Vaccines minister Nadhim Zahawi said on Tuesday that the British government had the right to cancel the deal.
"There are commercial sensitivities around this but we have a right to cancel the Valneva vaccine and that's what we've informed the company we would do," Mr Zahawi said.
The government said the decision would have no impact on vaccine supply in the UK.
"The comments from the company will not have any impact on our vaccine supply and did not form any part of our vaccine rollout in autumn and winter," a spokesperson for Prime Minister Boris Johnson said.
The firm said on Monday that results from its phase three trials were due later this year.
It added: "Valneva has worked tirelessly, and to its best efforts, on the collaboration with HMG including investing significant resources and effort to respond to HMG's requests for variant-derived vaccines."