Monzo bank in money laundering rules investigation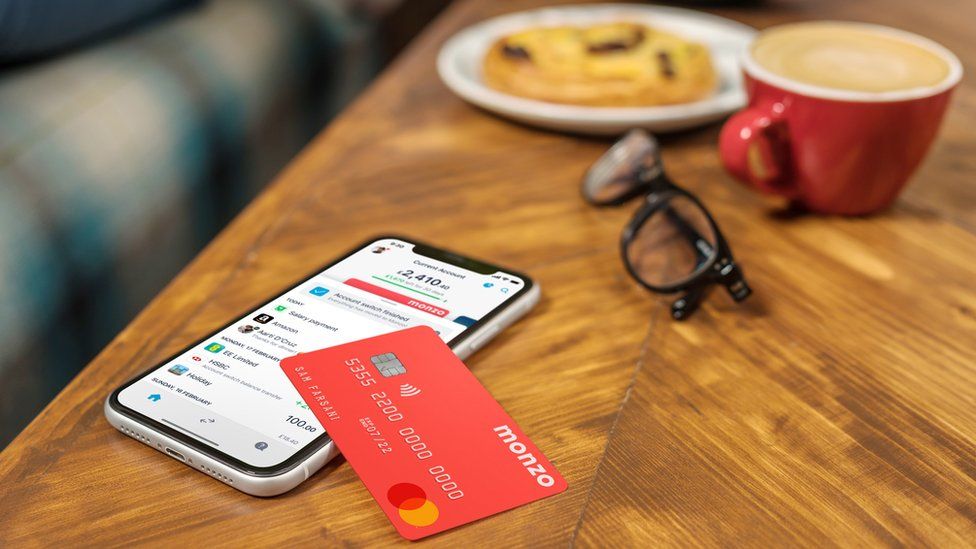 Digital bank Monzo is being investigated by the Financial Conduct Authority (FCA) over potential breaches of financial crime regulations, the bank has disclosed.
The financial watchdog sent letters to several retail banks including Monzo in May, warning of failings in their anti-money laundering controls.
Monzo said it was complying fully with the FCA's investigation.
This comes on the back of customer complaints Monzo received in 2020.
A Monzo spokesperson said the bank took the prevention of financial crime "extremely seriously".
"Over the past year we have made major investments in our controls in this area as a priority and will continue to invest heavily in this part of the business.
"The FCA's investigation remains at an early stage. Our operations are unaffected and we remain committed to serving our customers."
In 2020, hundreds of Monzo customers claimed they were left without access to money when their accounts were suddenly frozen during the first coronavirus lockdown, according to the Guardian.
In response to the Guardian investigation, the mobile app-based challenger bank unblocked a customer's account and apologised, saying "we don't always get this right".
However, it said that in 95% of cases, it had made the right decision in freezing accounts.
An FCA spokesman told the BBC that the financial watchdog was unable to comment on ongoing investigations.
"In May 2021, the FCA notified us that it had started an investigation into our compliance with the Money Laundering Regulations 2017, potential breaches of some of the FCA Principles for Businesses and related FCA rules for anti-money laundering and financial crime systems and controls between 1 October 2018 to 30 April 2021," Monzo said in its annual report.
The online bank said that the financial watchdog was "reviewing and investigating" its compliance with financial crime regulations, and that the investigation was still "at an early stage", meaning that it would take some time to be resolved.
"This could have a material negative impact on our financial position, but we won't know when or what the outcome will be for some time," Monzo added.
The challenger bank reported a 23% jump in new customers to 5 million, compared with 2020, while pre-tax losses rose 13% to £130m. It has yet to make a profit.
At the time, Monzo said it was freezing accounts is because it believed there was suspicious activity occurring.
After being detected by algorithms, the bank said it aimed to have a human review the account within 10 minutes, no matter whether it was day or night.
Monzo said it had been able to "return millions of pounds to victims of fraud" using its processes, but the bank admitted that it could be frustrating as it was not legally permitted to inform customers or the press why accounts had been blocked.