Morrisons' shareholder will not back takeover bid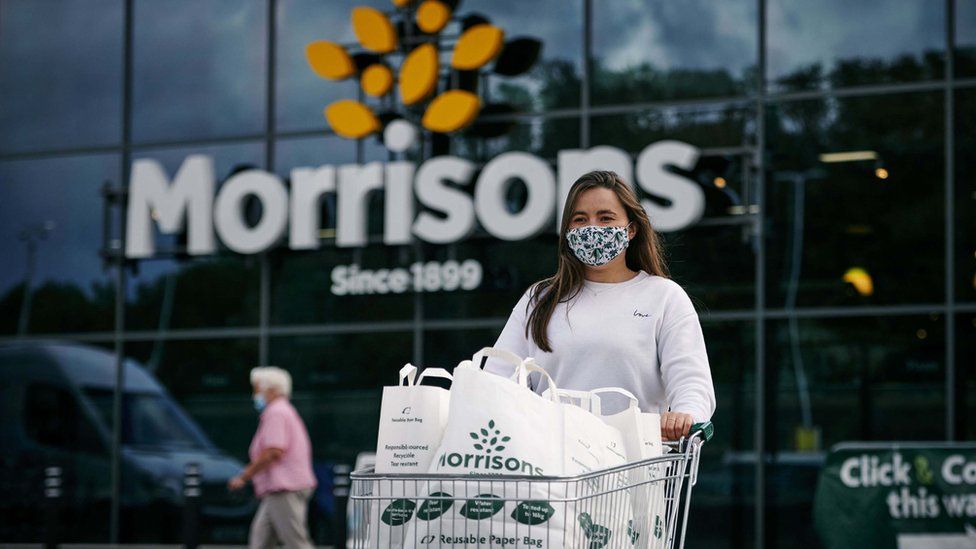 Morrisons' biggest shareholder says "it is not inclined to support" the £6.3bn private equity-backed takeover deal for the supermarket chain.
Silchester International, which owns a 15.14% stake in Morrisons, said in a statement that it is "not inclined to support" the agreed deal.
Morrisons shareholders are due to vote on the offer on 16 August.
The current offer by Fortress, which was backed by Morrisons' board of directors, is priced at 252p per share, as well as a conditional special dividend at 2p per share for investors.
Silchester International said there was "little in the recommended offer that could not be achieved by the supermarket as a listed company".
"Silchester encourages Morrisons' board to allow more time to respond to other parties who might offer better value to Morrisons' public shareholders," it added.
Morrisons, the UK's fourth largest grocer, has almost 500 shops and more than 110,000 staff.
The retailer agreed to the takeover early in July after turned down an offer worth £5.5bn from a different firm, saying it had significantly undervalued the business.
Morrisons started life as a market stall in Bradford in 1899 but it was not until 1961 that the first supermarket store opened under the name.
In 2004, the group bought rival grocer Safeway for £3bn, giving it a bigger slice of the market in southern England.