Gupta-owned bank faces possible liquidation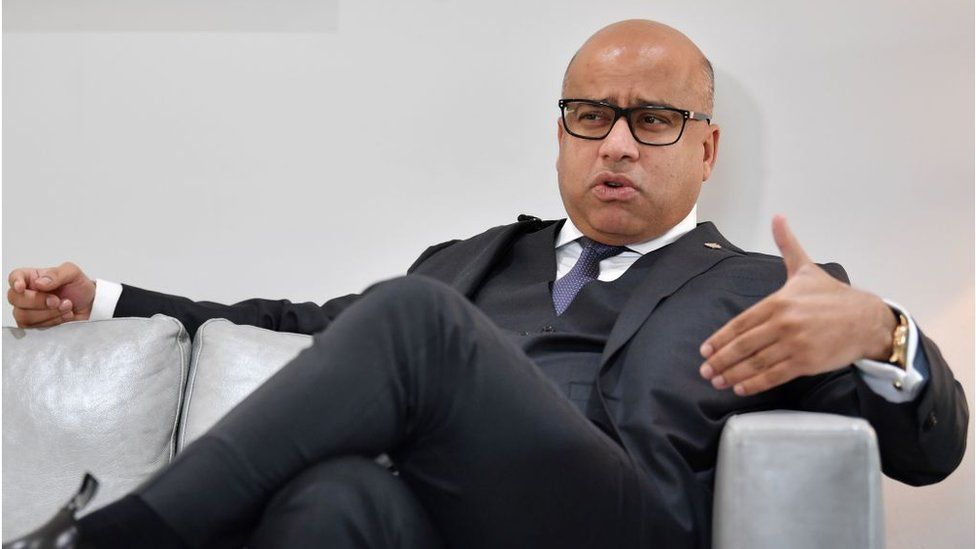 Wyelands Bank, part of the empire of beleaguered businessman Sanjeev Gupta, is facing possible liquidation.
The development comes after Mr Gupta decided not to inject further funds into it.
Wyelands belongs to Mr Gupta's GFG Alliance group, the largest client of Greensill Capital, which collapsed in March.
The move adds to the uncertainty surrounding GFG, which also owns the UK's Liberty Steel.
The government has turned down a request to provide £170m in financial support for the steel firm, which employs 5,000 people.
The bank said it had repaid almost all its depositors and had advised its remaining lending customers to seek financing elsewhere.
It said it was seeking new investors, but if none could be found, it would be wound up on a solvent basis.
Mr Gupta bought the bank, formerly known as Tungsten Bank, in 2016 for £30m, in order to "provide financial solutions to the commodities, steel and engineering industries".
However, adverse market conditions led to a deterioration in the bank's lending book, it said.
Wyelands said its accounts for the year to 30 April 2020 showed a group loss before tax on ordinary operations of £63m, after the bank booked £61.3m of loan impairments.