Queen's Speech: Government accused of 'rowing back' on workers' rights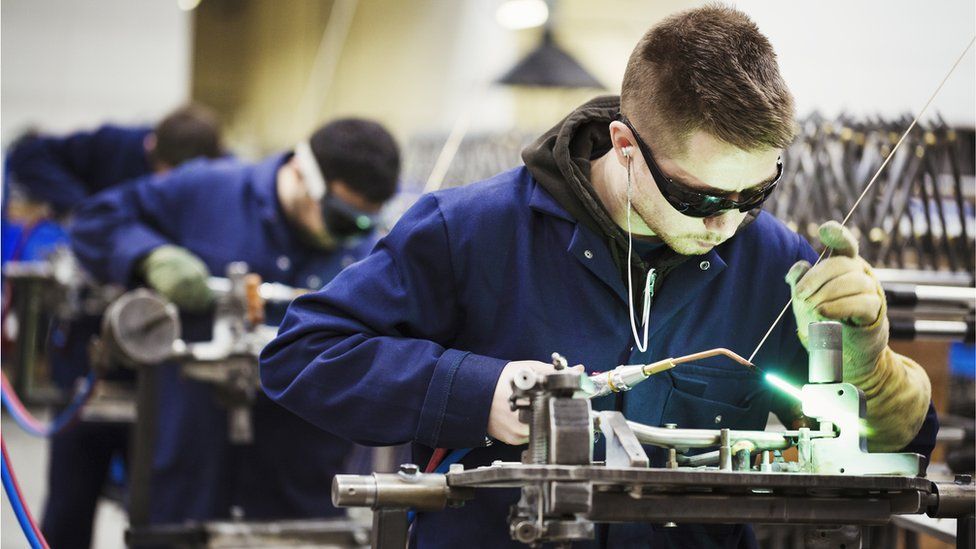 Employers' groups and trade unions have expressed concern at the lack of an Employment Bill in the Queen's Speech.
Prime Minister Boris Johnson had previously promised such a bill amid fears that workers' rights could be watered down after the UK left the EU.
But Downing Street blamed the coronavirus pandemic for the delay.
The TUC said the government had "rowed back" on its pledge, while the Recruitment & Employment Confederation (REC) said the bill was "long overdue".
REC chief executive Neil Carberry said he was "surprised by the lack of a specific Employment Bill in the government's legislative programme".
"It was due to contain a number of measures to extend and protect workers' rights, and create a Single Enforcement Body to tackle abuses in the labour market - and could also have provided further guidance on flexible working and the regulation of umbrella companies," he said.
"We hope to hear more about these issues from government, as they can't just be sidelined as the labour market recovers."
In 2019, the government promised that it would bring forward a new employment bill to improve people's rights at work.
But no legislation has been brought forward since then.
It comes as pressure mounts for new laws to outlaw practices which unions say are cutting workers' pay and conditions. A series of disputes have flared this year over claims of a "fire and rehire" culture in companies.
TUC general secretary Frances O'Grady said: "We can't build back better from this crisis unless we improve pay and conditions at work.
"But the government has rowed back on its promise boost to workers' rights by not bringing forward its long-overdue Employment Bill.
"This pandemic has brutally exposed the terrible working conditions and insecurity many of our key workers in retail, care, and delivery face.
"We need action now to deal with the scourge of insecure work - not more dithering and delay."
The Joseph Rowntree Foundation added its voice to the criticisms, saying it was "deeply concerned that providing security for low-paid workers was not a priority".
Its director, Helen Barnard, added: "The government has repeatedly committed to levelling up our country, but with one in eight workers trapped in poverty and many of them hardest hit by the pandemic, many will be in disbelief there was no bill to protect them announced today."
Downing Street said an Employment Bill would be introduced "when the time is right", citing the pandemic as the reason for the delay.
In other business reaction to the Queen's Speech, the food and drink industry has criticised plans to limit how takeaways and restaurants can advertise.
Under the plans, advertising foods that are high in saturated fat, salt or sugar will be subject to a 21:00 watershed on TV and a total ban online.
Andrew Crook of the British Takeaway Campaign pressure group said the online restrictions would disproportionately affect smaller players that were more reliant on social media to make an impact.
He added: "Small restaurants must be given an exemption from this ban, or they will be at risk, as will thousands of jobs."
The Food and Drink Federation said the ban "confirms this government is interested in headline chasing policy rather than making serious interventions that will help reduce obesity rates".
For its part, the Advertising Association said it was "dismayed" at the moves, adding: "The government's own evidence shows that such measures will be ineffective in tackling obesity."