Pret a Manger heads to Tesco in battle for new customers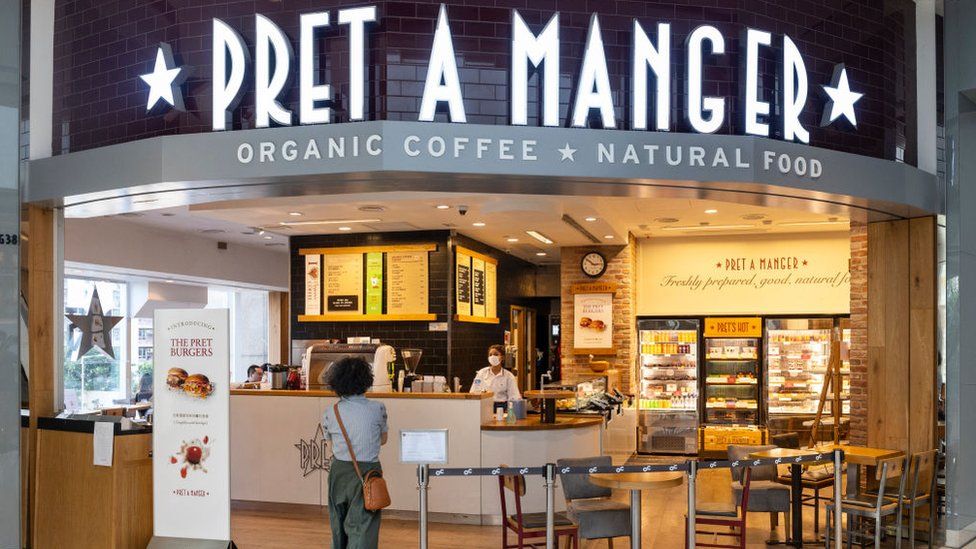 Pret a Manger will trial opening its concessions in Tesco supermarkets after seeing a huge drop in demand as more people work from home.
The sandwich chain has struggled in the pandemic as many of its branches are in city centres and rely on office trade.
With the remote working trend set to continue post-pandemic, it is exploring new ways to operate.
"We're transforming our business model to adjust to a new way of living and working," said Pret.
The move will involve just four Pret branches opening in Tesco stores at first, but if successful, it will spread.
The first shop will open in Tesco's Kensington superstore in London in June, with three other shops set to open later in the summer.
The company launched its first grocery food range in Tesco earlier this year, selling frozen croissants and granola through the supermarket.
The move is the latest attempt by Pret to adapt to the changes imposed by coronavirus.
In the days before Covid struck, the food chain's extensive network of branches in prime urban locations was seen as its greatest strength.
But when lockdowns dramatically reduced the number of commuters, the firm became a symbol of the economic woes inflicted by the pandemic.
During 2020, it closed 74 outlets in the UK and 22 in the US.
Earlier this year, it scrapped its dividend payment to shareholders and warned of "material uncertainties" over its future.
"As the UK emerges from lockdown, this partnership with Tesco is one way in which we're transforming our business model," said Pano Christou, Pret's chief executive.
The chain is also increasing its motorway service shops in partnership with Moto.
It opened the first of three at Cherwell Valley in December 2020, followed by a second at Moto's Rugby service which opened last month.