Employment: North and Midlands 'leading jobs recovery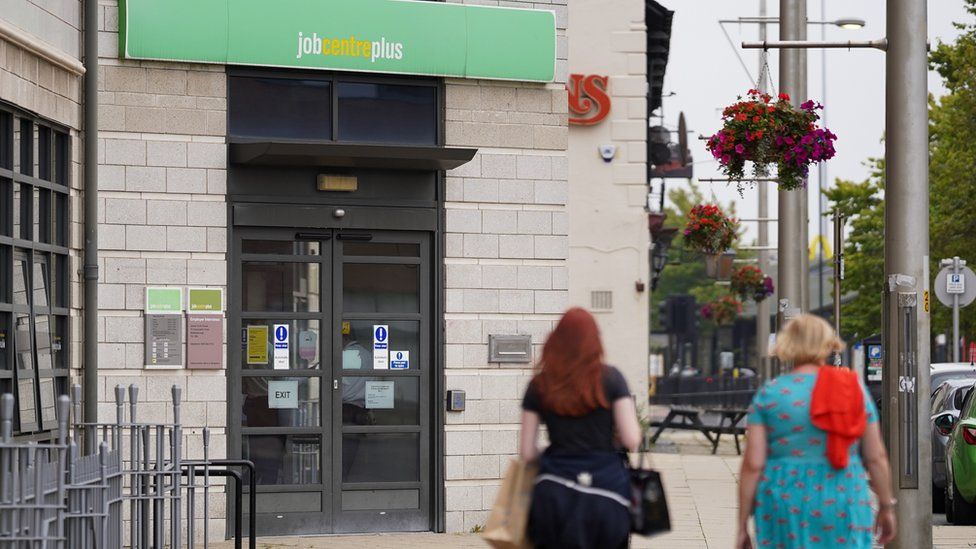 Britain's jobs growth is being led by cities and towns in the North and Midlands, according to a report.
Hiring has gathered pace since lockdown started to ease, but the growth is unevenly spread, joint research by the Centre of Cities think-tank and jobs site Indeed found.
Barnsley and Mansfield have seen the biggest rises in job vacancies, while Aberdeen and Belfast had the lowest.
The study analysed vacancies in 63 cities and large towns.
It found that in some parts of the country job postings now exceed their pre-pandemic level. Nine cities or towns now have more job vacancies than before the pandemic, led by Barnsley (+21%), Mansfield (20%) and Stoke (17%).
Other places where postings have recovered least are led by Aberdeen (-53%), Belfast (-39%) and Crawley (-39%). Towns and cities in south east England figured heavily among places at the bottom of the recovery list.
London is among the areas showing the slowest recovery, with job postings in the capital still 26% below their pre-pandemic level.
Elena Magrini, senior analyst at the Centre for Cities, said: "Places reliant on tourism, aviation and office workers have been particularly hard hit and still have high shares of people who are unemployed or on furlough."
Crawley, for example, is home to Gatwick Airport, which has been hard hit by job cuts due to the coronavirus collapse in air travel.
Ms Magrini added that despite the patchy recovery, there are reasons for optimism. "Once we have reopened the economy, policy makers need to focus on building back better - growing the economy by creating better paid, higher skilled jobs for people right across the country," she said.
The improving picture in the North and Midlands was partly driven by the mix of available jobs.
Recoveries have been strongest in areas with a greater pre-pandemic share of postings in occupations related to the production and distribution of goods, such as manufacturing, driving and stocking, as well as essential services like healthcare, social care and education.
On the other hand, places with a higher share of pre-pandemic job opportunities in food and beverage services and hospitality and tourism are lagging behind.
Pawel Adrjan, head of EMEA research at Indeed, said: "Cities and towns in the North and Midlands have been buoyed by rising manufacturing, distribution, healthcare and education jobs. But at the same time areas reliant on hospitality, tourism and higher paying jobs that can be performed from home have seen only sluggish growth.
"We've seen how quickly the jobs market reacts to policy and public health announcements and policy makers will hope the eventual unwinding of Covid-19 restrictions will help level up the jobs recovery."