London Capital and Finance: Treasury expects £120m compensation bill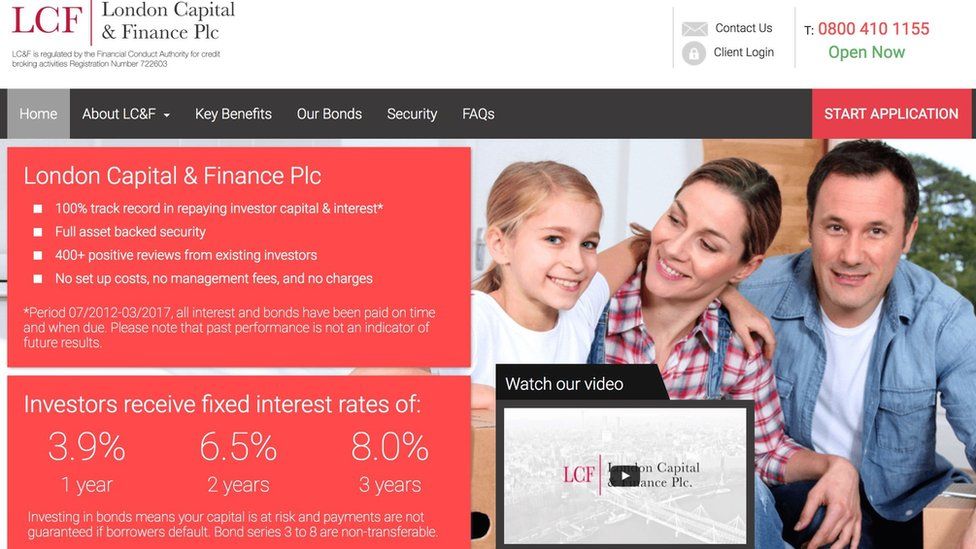 The government is expecting to pay £120m to bondholders of the failed investment scheme London Capital and Finance (LCF).
LCF collapsed into administration in January 2019, leaving millions of pounds in losses for investors.
The government's compensation is expected to be paid to about 8,800 people who have not qualified for other payouts.
The City regulator was heavily criticised for its role in the saga.
Bank of England governor Andrew Bailey, who was running the FCA during that period, apologised to those who lost life savings.
Some 11,625 people invested a total of £237m with LCF before it collapsed.
Now the Economic Secretary to the Treasury, John Glen, has announced a scheme which would help the investors in LCF who did not qualify for help from the Financial Services Compensation Scheme.
Investors will be given back 80% of the money that they lost when LCF went into administration, capped at £68,000.
The amount they are allowed to take will be reduced if they have been given interest payouts from LCF or money from the company's administrators.
The Treasury said the money would be paid "within six months of securing the necessary primary legislation, which it will bring forward as soon as parliamentary time allows".