Archegos collapse costs Morgan Stanley $911m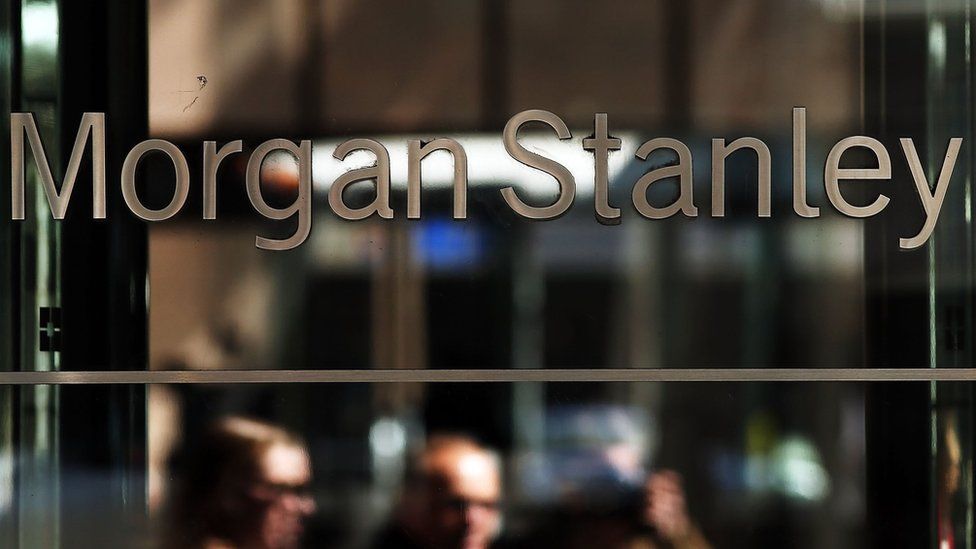 US investment bank Morgan Stanley has admitted that the collapse of hedge fund Archegos cost it nearly $1bn.
The Wall Street bank said in its first-quarter results that the $911m (£660m) charge was related to losses at "a single prime brokerage client" that it later identified as Archegos.
Despite the Archegos hit, Morgan Stanley's profits for the period were up 150% thanks to a deal-making boom.
Net profit came in at $3.98bn, up from $1.59bn a year ago.
Net revenue soared to $15.67bn as the bank took in more fees from a slew of business mergers, acquisitions and companies listing on the stock market.
The Archegos write-off muddied what was also a record first quarter for the investment bank.
What happened at Archegos?
Hedge funds make money buying and selling shares. It is thought that Archegos made some large investments in certain companies that started to go wrong.
Its backers then insisted it raise money in a hurry, in what is known as a margin call, prompting some unusually large share sales.
A margin call is when a bank asks a client to put up more funds if a trade partly funded with borrowed money has dropped steeply.
If they can't afford to do that, the lender will sell the shares to try to recover what it is owed to the bank.
By the end of March, Archegos owed Morgan Stanley $644m, while the investment bank lost another $267m by selling out of shares linked to its trades with the hedge fund.
Chief executive James Gorman said the decision to write off its trading with its client Archegos was "necessary and money well spent".
Morgan Stanley was one of six big banks that had exposure to Archegos when it was forced last month to sell stocks quickly at a loss in an effort to recover funds.
Switzerland's Credit Suisse previously warned it would have to withstand a loss of more than $4.2bn due to its trading with the now-collapsed hedge fund.