'I'm on day eight and no Covid test has arrived'
By Lucy Hooker
Business reporter, BBC News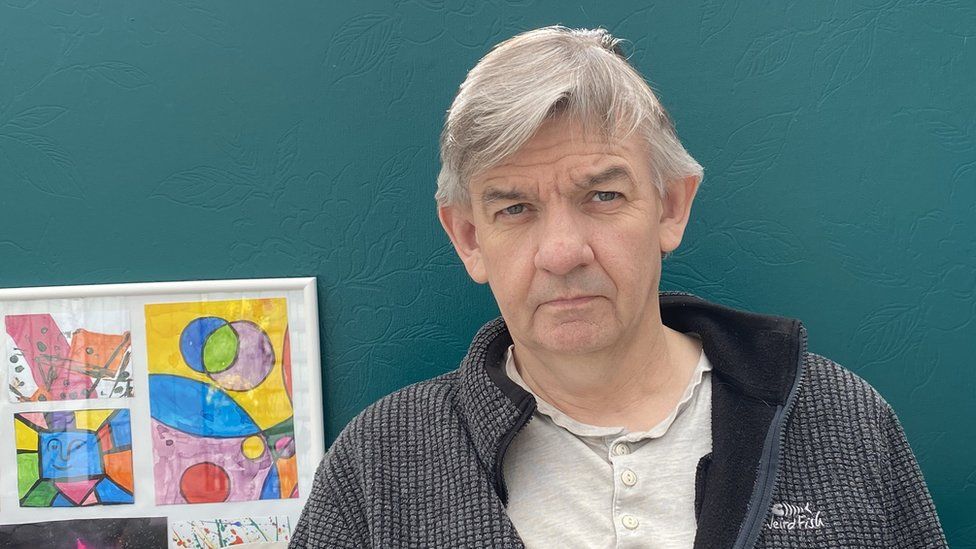 Hundreds of people who have booked private Covid tests say the firms providing them are "scamming" them, delivering test kits and results late, or not at all.
Under lockdown rules people must take two tests when they return from abroad.
But several of the firms on the list are the subject of furious complaints from customers.
Craig Dodd returned from France eight days ago but still hasn't received either of the two tests he paid £182 for.
He tried contacting the firm he booked them with, but has had no response.
"I tried phoning them. I was just permanently engaged. I've emailed 25 times I've heard nothing. No tests have arrived."
"I'm annoyed," he says. "Because it is a government-approved system you assume you are not going to get ripped off."
The firm he used, 001Doctor.UK is the subject of the highest volume of complaints online including in Facebook groups set up to discuss the problem, and has received more than 500 one-star reviews on Trustpilot.
Some customers said tests arrived late or not at all, or there had been problems with the registration process.
Until recently 001Doctor.UK was at the top of the government's list of approved providers and offered one of the cheapest services, although it has now been removed from one of the government's pages and the firm is no longer taking bookings for more tests by post, although still offers tests in person at its central London site.
Four other firms, all on the government's approved list, are also the subject of similar complaints, NowTest, Screen4, Latus Health and Nationwide Pathology.
001Doctor.UK responded to one complaint online with a "humble apology" saying it had received more orders than it had expected.
"We were not ready for it, as we did not envisage so many people travelling.
"As we were committed to saving money to [sic] our clients, we were the lowest price on the provider list as such many people booked tests through 001Doctor. This was at a level we could not have planned for."
The firm said less than 1% of its customers had been let down. It also said problems with Royal Mail and other courier services over the Easter weekend had led to delays "beyond its control"
The firm said it would try to respond to complaints "as fast as humanly possible".
Anna Olszynka, a self-employed beautician returning from Poland, is now on day 10 of her quarantine and still has not received either of the two tests she booked through 001Doctor.UK.
She is due to start work again on Monday, but it isn't clear whether she can legally end her quarantine.
Anna said that the Test and Trace agent who calls her every day to check she is quarantining was aware there were widespread issues around tests not being delivered.
Initially they advised her to call the firm, which she said was "pointless" as she can't get through on the phone.
"I spoke to a [test and trace] agent today," she says. "I was told I need to reorder the test from another provider."
But since ordering a new test automatically triggers 10 more days of quarantine, she is reluctant to do that.
"It's a shocking experience," she says.
The BBC has contacted all the test companies facing criticisms.
'Minimum required standards'
NowTest said it was "extremely sorry for any delays" and said there had been "overwhelming demand" for testing.
It said the delays were largely due to problems with Royal Mail deliveries over the Easter weekend.
"We brought forward orders to Wednesday and Thursday but somehow [Royal Mail] seem to have got completely overloaded," said chief executive Aaron Kravitz.
He said there had also been some problems sourcing enough test kits to meet demand.
NowTest has stopped taking new orders, is beefing up its customer service team, and is switching to an alternative courier.
The DHSC said all test providers had to meet "minimum required standards" and were reviewed by the accreditation service UKAS.
"We do not endorse or recommend any particular private test provider for quarantine test packages," a DHSC spokesperson said.
"We are carefully monitoring issues raised by the public about private test providers and are taking action where appropriate, including removing providers from the list."