Hill review: London takes aim at Amsterdam with new listing rules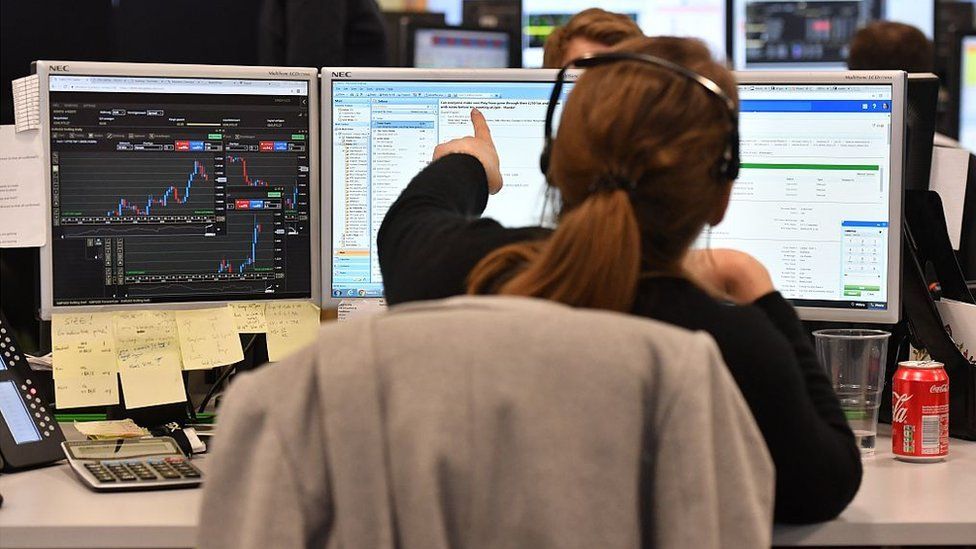 Major changes should be made to London's listings regime to encourage firms to choose the UK over rivals in the US and Europe, a new report says.
Company founders could maintain control over their firms after listing them on a London exchange under its proposals.
The new rules aim to close "a gap", which has opened up between the UK and other trading centres post-Brexit and attract more firms to list in London.
Under the recommendations of the review led by Lord Hill (a former EU commissioner), companies should be allowed to sell so-called "dual-class" shares in the premium listing segment of the London Stock Exchange.
The move would allow company founders to keep control over their companies by giving them deciding votes on big decisions such as mergers and takeovers.
The report also recommended reducing the proportion of a company's shares that must be publicly traded from 25% to 15%, and that the chancellor should report to Parliament on the state of the City of London every year.
Lord Hill told Radio 4's Today Programme that the proposals were designed to encourage investment in UK businesses, benefit companies who choose to float in London and improve the UK's competitive position".
"We're trying to make sure that the listings environment in the UK is as attractive as it can be to the growth companies of the future.
"If you look at our main index at the moment it is pretty heavy on old economy businesses and it's much lighter on the growth businesses of the future, the tech companies, the life science companies and so on."
On accusations that listing rules could be watered down, he said that the safeguards he'd suggested would maintain high standards.
"We haven't taken an approach of ripping things up or pushing things as far as we can for the sake of it. It's a pretty prudent balanced cautious approach which I hope will make us look more attractive, deal with some of the concerns that companies looking to float have been raising, but make sure it's still a well-regulated regime."
Responding to a question that the City is upset because it wasn't involved in the Brexit negotiation, he said:
"I think that as soon as the decision was taken way back in 2016 by Mrs May of the way she wanted to approach Brexit it was pretty clear that the consequence of that for the City's access to Europe would follow. That, I consider, is a given because of the nature of the way we've decided to leave the EU.
"I don't think that we should now sit here waiting and hoping that the EU will give us some of these decisions that some people are hoping for - these equivalence decisions - in order to make our life easier. They aren't going to do that. I used to do those equivalence decisions, I kind of know how the system works over there.
"In those circumstances, when you've got the advantages that London has, there is no other city centre across Europe that poses a proper challenge to London."
Chancellor Rishi Sunak welcomed the publication of Lord Hill's review ahead of Wednesday's Budget.
"We asked Lord Hill to lead this review because we wanted bold ideas. The UK is one of the best places in the world to start, grow and list a business - and we're determined to enhance this reputation now we've left the EU.
"That means boosting the UK's business environment and making sure we continue to lead the world in providing open, dynamic capital markets for existing and innovative companies alike, whilst protecting the high standards that underpin our status as a world-leading financial centre."
The UK is currently trying to carve out a role for the City of London after Brexit.
Financial services - a key driver of the UK economy - were largely omitted from the last-minute Brexit trade deal agreed in December.
The City generates about £135bn in business annually, with financial institutions earning big fees from trading stocks and shares.
But in January, Amsterdam overtook London as the biggest share trading centre in Europe, while shares traded through the UK dropped significantly after the end of the Brexit transition period.
About €9.2bn (£8.1bn) worth of shares were traded on Amsterdam exchanges each day, against €8.6bn in London.
Following new Brexit rules, EU-based banks wanting to buy European shares currently cannot trade via London, meaning a loss of fees for City firms.