Ikea to start selling spare parts for products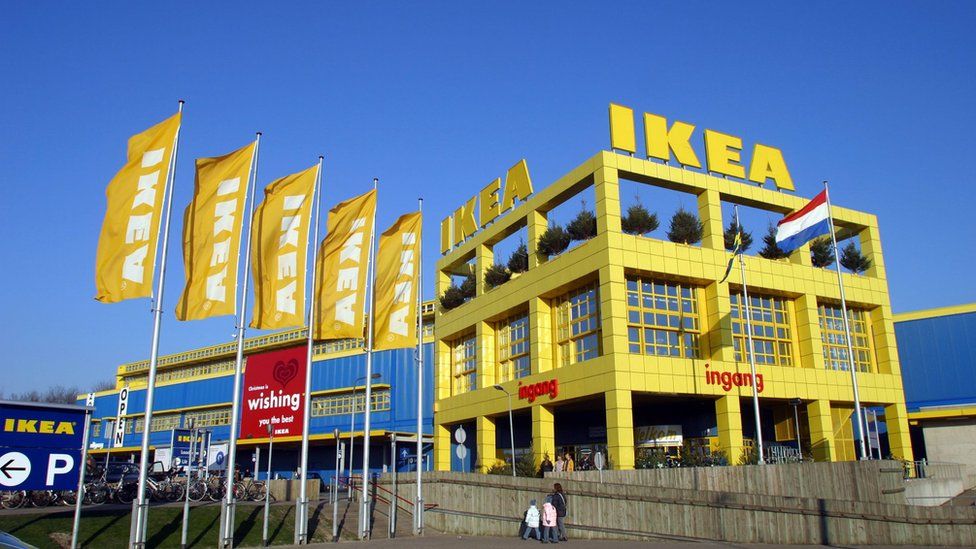 Furniture giant Ikea is planning to sell spare parts for its furniture in a bid to scale up its green credentials.
The Swedish firm said it was looking at selling items such as sofa legs and covers and arm rests, in addition to the replacement nuts and bolts it currently offers for free.
Its aim is to prolong the life of its products and dispel the idea that it makes disposable goods.
Ikea said the plans were at an early stage and there was no launch date yet.
The company is testing various products, Lena Pripp-Kovac, chief sustainability officer at Inter Ikea, told the Financial Times.
Despite trying to make its products last longer, the company said it expected the impact on new furniture sales to be "limited", arguing that it would help make its products "more accessible".
It's the latest move by the firm aimed at trying to make sure its products are used for longer, rather than being discarded when people buy new items.
Last year, Ikea entered the second-hand furniture market, buying back unwanted Billy bookcases, and certain other of its furniture items.
In return for the products, it offers vouchers worth up to 50% of the original price, to be spent at its store.
The offer applies to furniture typically without upholstery, such as the famous Billy bookcases, chairs, stools, desks and dining tables.
Ikea has said that any items which cannot be resold will be recycled.
The firm - the world's biggest furniture business - has said it aims to become "a fully circular and climate positive business by 2030".
A "circular" business is one which reuses or recycles materials and products.
The company also said that for last year it reached its target of more than 98% of wood coming from recycling or responsibly-managed forests. It wants at least a third of wood to be recycled from 2030.
Despite Ikea's recent focus on the longevity of its products, some of them have already become collectable in recent years.
Auction websites carry a number of Ikea designs from previous decades, and some are on sale for thousands of pounds.