Furlough fraud: I'm still registered as furloughed for a job I quit'
By Elisabeth Mahy
Wake Up to Money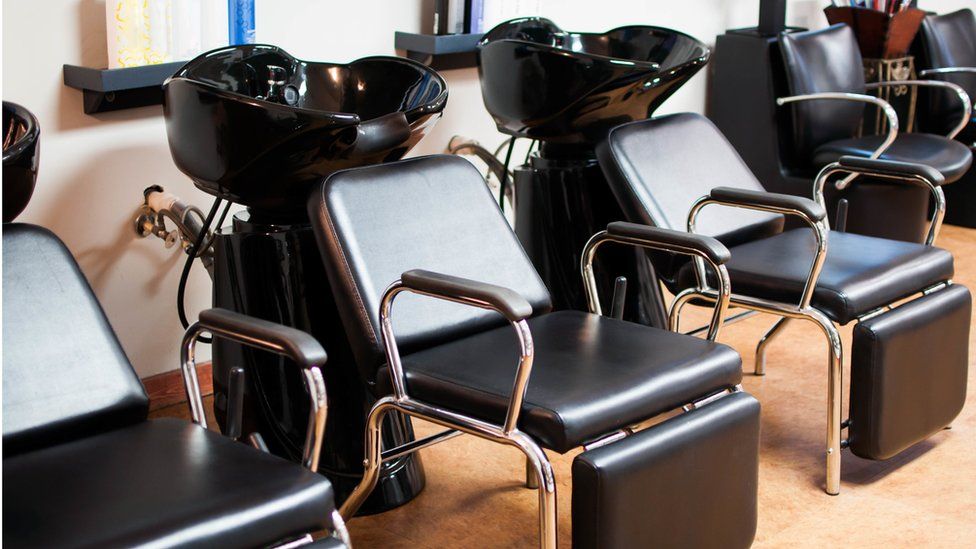 Hairdresser Sally had a surprise when she looked at her tax record with HM Revenue and Customs: "It said I'd still been getting furlough pay from a job I left in November."
She told BBC Radio 5 Live's Wake up to Money: "That was a revelation - none of it had landed in my bank account."
Hers is among more than 21,000 reports of suspected furlough fraud currently being handled by HMRC.
The money is either due to fraudulent claims, or is being paid out in error.
The number of tip offs to the taxman has spiralled since last April, from 3,000 to 21,378 reports of suspect payments by early January.
At the peak of its use in early May, the scheme was supporting 8.9 million jobs.
The scheme has been widely supported for its role in supporting employers and jobs during the pandemic, but it has been found to be open to abuse.
Sally believes her former employer broke the rules after she resigned from the salon last year.
She told the BBC she sent her resignation letter and returned her uniform to her employer in the post in November, but "heard nothing back". A client later contacted her asking if she was OK, as they had heard she was off work, "sick".
Sally started to get her paperwork together to register as self-employed but when she opened her online HMRC account, she noticed she was registered as receiving payments equivalent to those she was getting while on furlough - although the money was not reaching her account.
She left it a couple of weeks in case her resignation was taking a few weeks to be processed.
To date, Sally has still has not received a P45, and says she is still registered as being paid through the furlough scheme.
"In the middle of the pandemic, where people are losing homes because they can't get any help, I think it's quite sickening," she said.
"It's wrong, and it makes a mockery of all those people who are suffering."
The BBC contacted Sally's former employer, who has denied the claims, saying she did not know that Sally had resigned, and had struggled to get in touch with her.
Tax barrister, Anita Clifford, from the firm Bright Line Law, said Sally's experience was "a classic example".
'Dormant companies, fake employees'
"Whether it's a mistake, or whether some actors are doing it deliberately, continuing furlough payments for former employees is a classic way of defrauding the system."
HMRC has previously stressed that some employers may accidentally be committing furlough fraud.
Ms Clifford told the BBC that she was seeing businesses coming forward, "worried about the mistakes that they've made".
But she added examples of furlough fraud could be more extreme, where some businesses "are seeking to claim money for completely fake employees".
"In time to come, we'll certainly see enforcement activity, and people very worried about being on the receiving end of a criminal prosecution for some of these things.
"Certainly where you have dormant companies being resurrected, in order to claim money from the furlough scheme, you have fake employees... businesses being quite unscrupulous, you're not using the funds to pay salaries, I think those are the businesses you'll eventually see being looked at very seriously for criminal prosecution," she said.
HMRC told the BBC: "The Coronavirus Job Retention Scheme is part of the collective national effort to protect jobs. This is taxpayers' money and fraudulent claims limit our ability to support people and deprive public services of essential funding."
Additional reporting by Clare Matheson
Names have been changed to protect identities
Related Internet Links
The BBC is not responsible for the content of external sites.