Employment: Temporary jobs for UK workers 'surge in December'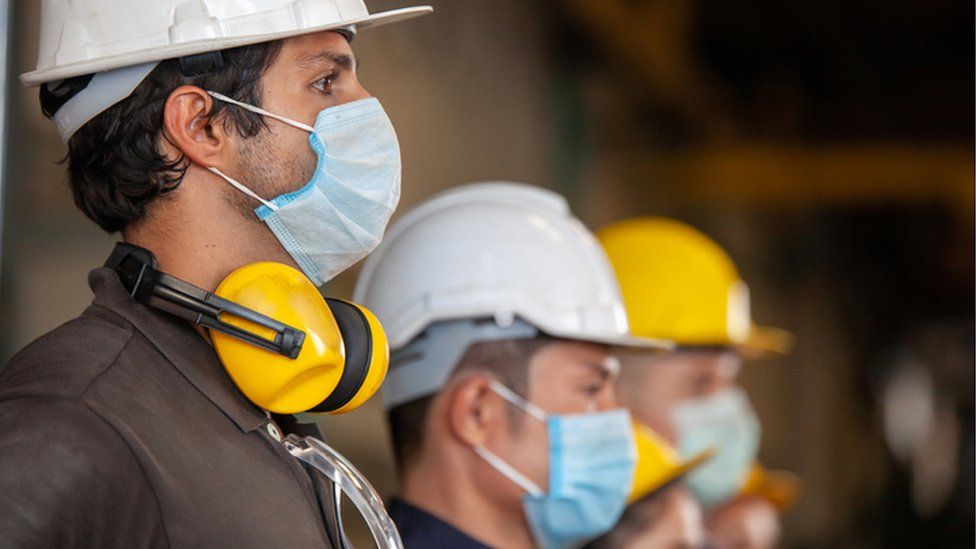 Demand for staff picked up in December for the first time in three months, new research by UK recruiters suggests.
The spike was mostly due to temporary vacancies, said the Recruitment and Employment Confederation (REC) and financial services firm KPMG.
Firms are looking to take on more temporary staff due to uncertainty over the Covid crisis and Brexit, they said.
Permanent jobs saw a small uplift, according to data from 400 recruitment and employment consultancies.
Although temporary vacancies rose at their fastest rate in more than two years, the increase in permanent roles marked the first boost seen since September.
Neil Carberry, chief executive of the REC, said that starting pay rates also increased last month, with employers encouraged by positive news around the coronavirus vaccine rollout.
"The important thing now is to maintain as much of that momentum as possible through the new lockdown," he said.
"With business cash flows under renewed pressure, helping employers protect and create jobs is essential. We need a long-term plan to support businesses across the supply chain - not just those required to close."
More people were also looking for work as a result of redundancy, the research suggested.
Jobs in the healthcare and medical professions were the most widely advertised, while the number of roles in hotels and catering fell.
Mr Carberry also pointed out that the jobs market seemed to be recovering at varying speeds across the country.
"London continues to lag behind. London is home to some of the most deprived boroughs in the country, so this is particularly worrying," he said.
How do I find a new job during Covid?
Jobseekers should be ''strategic'' and target sectors experiencing job shortages as well as those that are growing, says Gerwyn Davies, an analyst at human resources body the CIPD.
The shortage occupation list - used to offer work visas to people moving to the UK - quickly shows where workers are needed, and includes fields like engineering, web programming and graphic design.
Tech recruiter Amy Golding suggests applying to companies which are fully digital, regardless of the role you want, as the pandemic has accelerated the shift to online working.
That is an increase of 0.7% over the previous three months, and means that 1.69 million people were unemployed.
Redundancies hit a record 370,000 in the three months to October, although that began to ease towards the end of the period.
But those figures pre-date the November and January national lockdowns in England - and unemployment is excepted to continue to rise, peaking at a rate of 9.7%, according to the Office for Budgetary Responsibility, the government's independent forecaster.
Analysts have previously suggested that future unemployment levels are very hard to predict and depend on a number of factors, such as the wind-down of the existing furlough scheme, and how quickly the vaccine rollout in the UK allows businesses to reopen and staff to go back to work.
Minister for Employment Mims Davies said of the new research: "It's encouraging to see an increase in hiring at the close of last year which puts hope on the horizon that once we've progressed with the rollout of a vaccine, our labour market will recover."
She added: "We know this is a difficult time for people and through our Plan for Jobs we're continuing to support jobseekers to get skills for new sectors and find the work that is out there."