Trump auction for Arctic oil rights sees little interest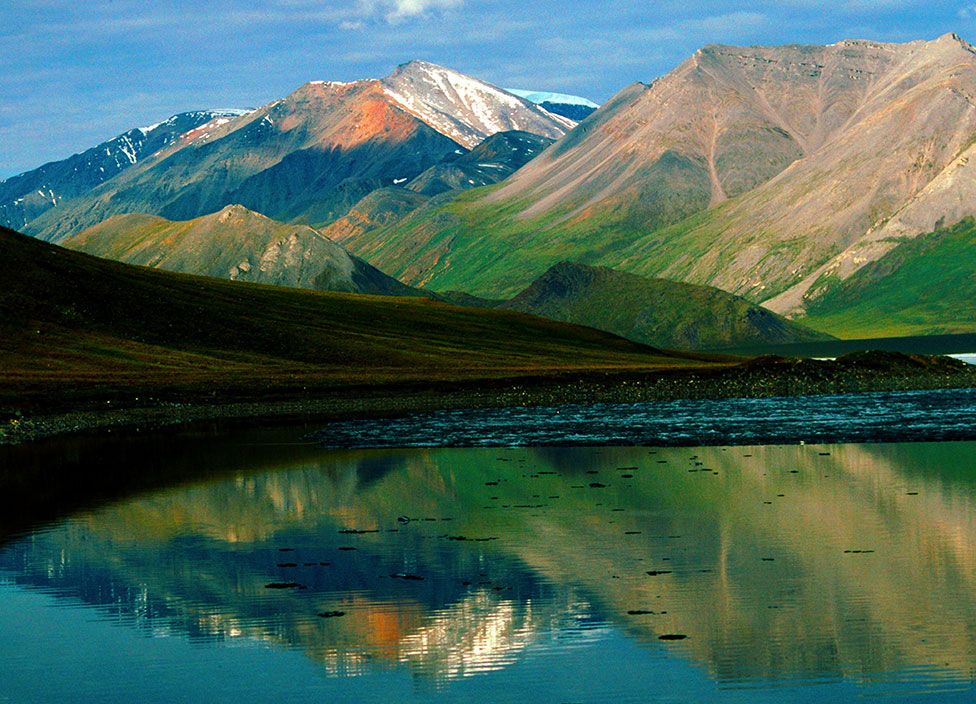 The Trump administration has held the first sale for rights to drill for oil in Alaska's Arctic National Wildlife Refuge - but it drew no interest from major companies.
An Alaskan state agency emerged as the primary bidder at the auction, which has been heavily criticised by environmental groups.
The sale raised less than $15m (£11m) - far less than the government had hoped.
The tepid interest comes amid big changes in the energy industry.
Major companies, including oil giant Exxon, Shell and BP, have said they are focusing their spending on renewable energy, amid a huge slump in oil prices, in part triggered by the coronavirus pandemic.
Adam Kolton, executive director of the Alaska Wilderness League, said the sale was an "epic failure" for the Trump administration and the Alaska Republicans, who had backed the move as a way to create jobs and reduce American dependence on foreign oil.
"After years of promising a revenue and jobs bonanza they ended up throwing a party for themselves, with the state being one of the only bidders," he said in a statement.
"We have long known that the American people don't want drilling in the Arctic Refuge, the [Alaska native] Gwich'in people don't want it, and now we know the oil industry doesn't want it either."
Mr Kolton said his organisation would continue to fight in court to reverse the sale of the land, which is home to caribou, polar bears and millions of migratory birds.
The wildlife refuge is estimated to hold some 11 billion barrels of oil.
Opening the wilderness for drilling and development has been a long-term priority for Alaska Republicans, but development was expected to be costly since the area has minimal roads and infrastructure.
After decades of controversy, the sale was finally authorised by the US Congress in 2017 as part of a major package of tax cuts. The auction comes just weeks before Donald Trump is due to leave office on 20 January.
President-elect Joe Biden had vowed to protect the refuge and environmental groups have also challenged the sale, which they say threatens land that provides a vital home to wildlife.
A federal court rejected arguments by environmental groups seeking to block the auction on Tuesday.
At Wednesday's auction, the Bureau of Land Management said it had received bids for 12 of the 22 tracts of land offered, covering more than 600,000 acres.
The Alaska Industrial Development and Industrial Authority, a state agency, was the sole bidder on at least eight of the 12 tracts.
Some bids submitted were "incomplete", the bureau said.
The state agency has said it plans to work with private companies on development of the refuge, which encompasses more than 19,000 million acres overall.
On social media platform Twitter, Alaska Governor Mike Dunleavy called the sale "historic for Alaska and tremendous for America".
"Opening [Alaska's Arctic National Wildlife Refuge] for responsible resource development could put more oil in our pipeline, put Alaskans to work, bring billions of dollars of investment to our state, support American energy independence, and provide critical revenues to our state and local communities," he wrote.
"Alaskans have waited two generations for this moment; I stand with them in support of this day."