Court paves the way for £14bn Mastercard claim
By Kevin Peachey
Personal finance correspondent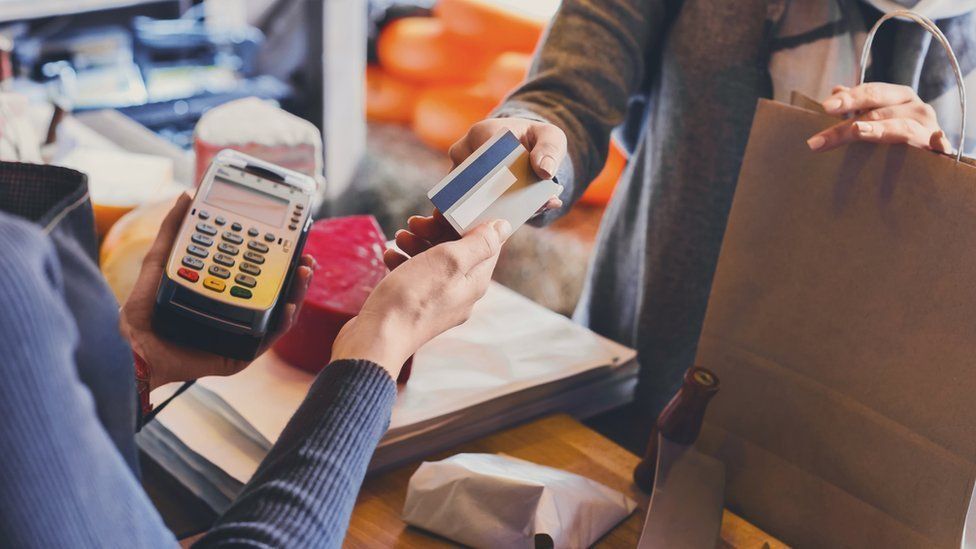 The UK's highest court has paved the way for a £14bn mass consumer claim against credit card firm Mastercard.
The Supreme Court ruled that the Competition Appeal Tribunal (CAT) must reconsider the class action against the firm which it previously threw out.
The claim alleges 46 million people paid higher prices in shops than they should have owing to high card fees.
The court's decision gives the go-ahead for this first mass consumer claim of its kinds, with others set to follow.
The long-running case has been brought by former financial ombudsman Walter Merricks on behalf of all individuals over 16 who were resident in the UK for at least three months between 1992 and 2008 and who bought an item or service from a UK business which accepted Mastercard.
He alleges that fees which Mastercard charged businesses for accepting payments from consumers, known as interchange fees, were too high and broke competition law. This led to UK consumers paying higher prices on purchases from businesses that accepted Mastercard.
In a statement after the ruling, Mr Merricks said: "Enforcement of fair competition laws is vital for this country's market economy and companies who break these laws can now expect not only to be fined by the regulator, but to face much bigger bills in redress claims from those they damaged."
Mastercard said it "disagrees fundamentally with the basis of the claim".
"No UK consumers have asked for this claim. It is being driven by 'hit and hope' US lawyers, backed by organisations primarily focused on making money for themselves," the company said.
"Mastercard will be asking the Competition Appeal Tribunal to avert the serious risk of the new collective action regime going down the wrong path with a case which is fundamentally flawed."
Mr Merricks' original claim was thrown out by the Competition Appeal Tribunal (CAT). The Court of Appeal said the CAT had applied the wrong legal test in making its decision, a ruling now upheld in a majority decision by Supreme Court judges following a challenge by Mastercard.
If the £14bn is ultimately awarded and divided between the 46 million eligible people the payout would amount to £300 each. Any final decision or payout would not be made for some time.
A raft of class actions are backed up eagerly awaiting the ruling. The court has now set the benchmark which a new breed of mass consumer legal claim must meet in order to proceed to a trial where damages can be awarded.
Rocio Concha, director of policy and advocacy at consumer group Which?, said: "The Supreme Court's ruling will increase access to justice for consumers and set the standard for collective claims of this nature to proceed to trial.
"From today, the route to collective redress will be fairer, simpler and more attainable, and many cases that are currently on hold will be able to proceed to trial, ensuring victims of anti-competitive behaviour can get the justice they deserve."
Law firm CMS suggested the decision could lead to a flood of claims.
"We could see many more large claims being filed - and a shift towards the class action culture that we associate with the US," a spokesman said.