Pound falls on the prospect of a no-deal Brexit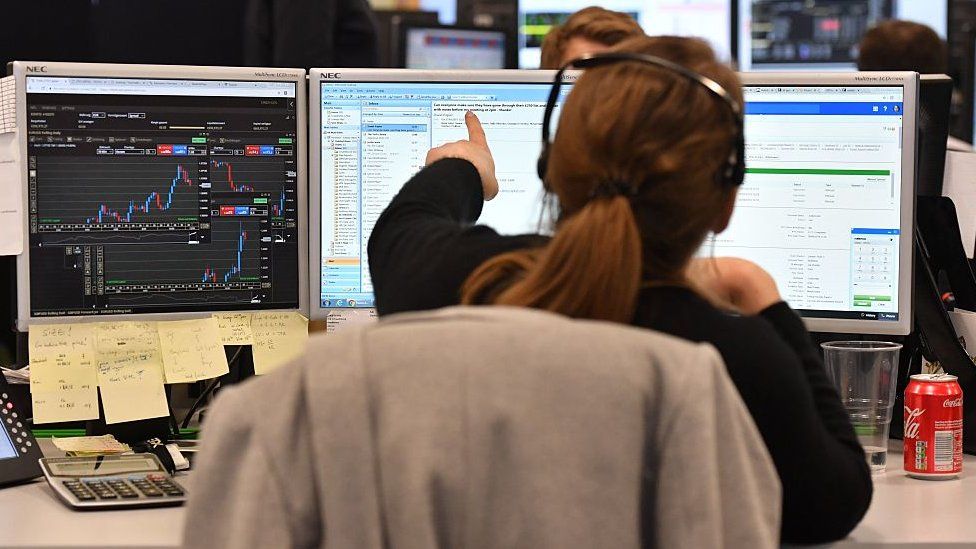 The pound fell against the dollar on Friday after Prime Minister Boris Johnson said a no-deal Brexit looked "very, very likely".
Sterling fell nearly 1.2% before clawing back some ground when both the German and Irish foreign ministers said an agreement between the UK and the EU is still possible.
Both sides have until Sunday to reach a deal on trading from 1 January.
Talks are deadlocked on a handful of key issues, including fishing quotas.
The pound is trading 0.6% lower against the dollar at $1.3220, while it's down 0.3% against the euro to €1.0915.
There had been speculation that the UK and the EU were close to a deal last weekend, however since then discussions have reached an impasse.
Mr Johnson said: "It's looking very, very likely we'll have to go for a solution that I think will be wonderful for the UK.
"If there's a big offer, a big change in what they're saying then I must say that I'm yet to see it."
CMC Markets analyst, David Madden, said: "The UK-EU relationship has gone from bad to worse in the past 24 hours and that goes for sterling too.
"Traders are turning their back on the pound as the language being used now is more serious and a fears of a no-deal have increased considerably.
But later on Friday, Germany's foreign minister Heiko Maas said: "We believe finding a solution in the talks is difficult but possible."
His Irish counterpart Simon Coveney said he believed "it's possible to get a deal on a future relationship and on a trade agreement."