NS&I apologises for delays amid savers' exodus
By Kevin Peachey
Personal finance correspondent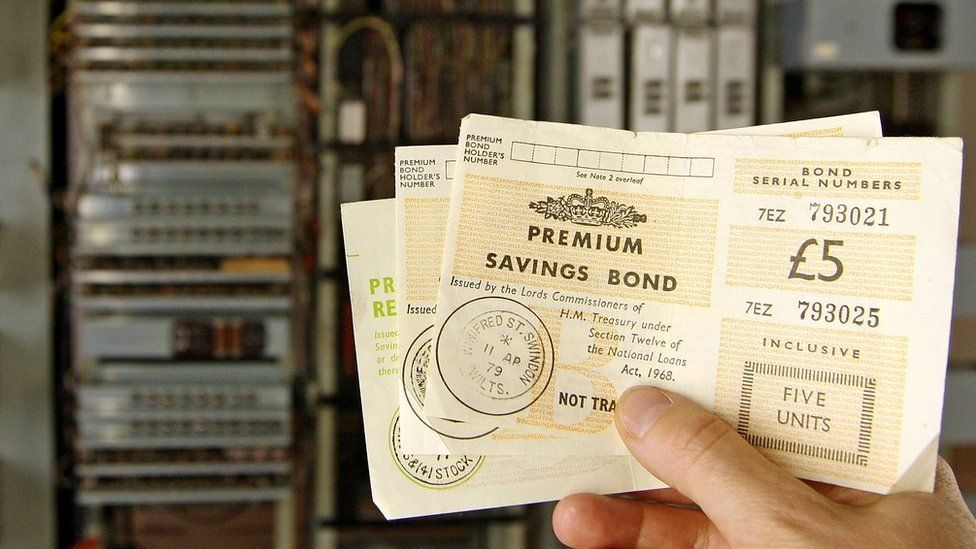 National Savings and Investments (NS&I) has apologised to savers trying to get through on the phone on the day it slashed its rates.
It said it had faced "extremely high call volumes" with many savers trying to withdraw their money.
It announced wide-ranging rate cuts on its savings products in September, most of which took effect on Tuesday.
The average call waiting time in November was around 19 minutes, NS&I said.
It has asked customers to manage their savings online as much as possible.
NS&I has around 25 million savers and their money is 100% government guaranteed.
As announced in September, NS&I's direct saver will now offer 0.15% interest, down from 1%. Meanwhile, the rate on its income bonds has fallen to 0.01% from 1.15%.
The rate on its investment account has also dropped from 0.8% to 0.01% and the direct ISA now offers 0.1%, compared with the previous 0.9%.
Interest on the junior ISA, for children, is down from 3.25% to 1.5%.
The chances of winning any of the monthly prizes on offer, which include a £1m jackpot, from Premium Bonds will also fall sharply, starting with the December draw.
Savers will soon have a one-in-34,500 chance, against one-in-24,500 previously.
It is also slashing the number of £100,000 prizes from seven to four and £50,000 prizes from 14 to nine.
As government spending increased to fund the response to the coronavirus crisis, so did the amount that NS&I was asked to raise for the government.
But a surge in demand, as other providers cut rates, meant the generosity of NS&I's rates was subsequently reduced leading to the current exodus.