Primark sees pyjamas in and suits out in Covid shift
By Dearbail Jordan
Business reporter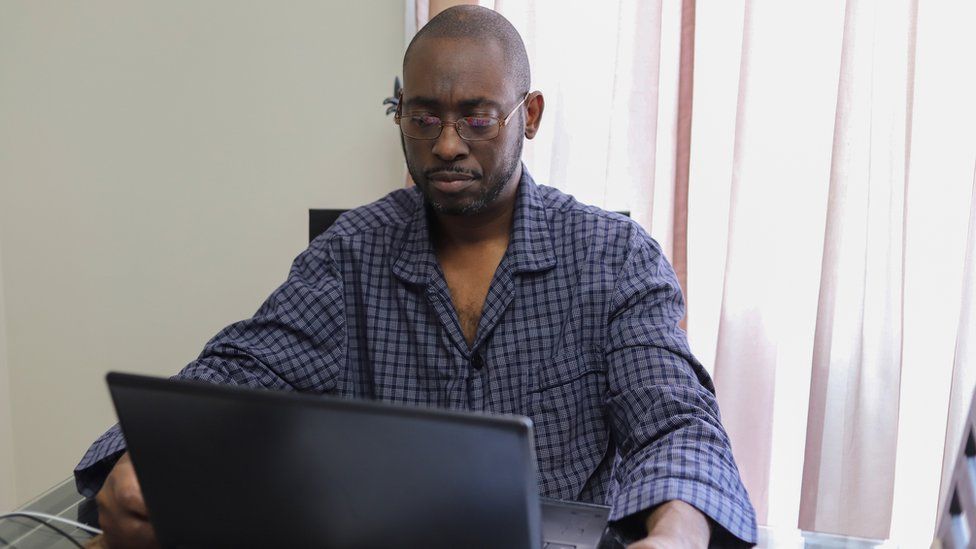 Primark has said customer demand for pyjamas has grown but sales of men's suits have dropped, reflecting a shift in lifestyle since the coronavirus.
The chain's owner, Associated British Foods, said sales of nightwear, leisure and children's clothing have increased compared to before the pandemic.
In contrast, demand for formal menswear was "weak" as people worked from home.
In its full-year results, AB Foods said that so far Covid-19 had cost Primark £2bn in lost sales and £650m in profit.
Since reopening its shops in June following the UK lockdown in March, Primark said trade at its large city centre stores was slower because of fewer commuters travelling to work as well as a drop in tourist numbers.
But it said footfall at retail parks was ahead of the previous year, while it has maintained customer numbers in shopping centres and regional high street shops.
Between reopening on 15 June and the end of its financial year on 12 September, AB Foods said UK like-for-like sales at Primark were down 12% from a year earlier.
Addressing new lockdown restrictions to stop a second wave of the coronavirus, AB Foods has already temporarily shut Primark shops in Ireland, France, Belgium, Wales, Slovenia and Catalonia in Spain.
It said these closures, together with the lockdown in England - which is due to come into force on Thursday for a month - will close 57% of its total selling space, and lead to an estimated £375m in lost sales.
Primark does not sell products online and has no plans to provide a click and collect service during the coming lockdown. A spokesperson for Primark said: "Although we will look at alternative business models from time to time, there are no immediate plans to trade online."
Across Associated British Foods as a whole, sales dropped 12% to £13.9bn in the year to 12 September and pre-tax profit fell to £686m from £1.1bn.
Sales within its food business grew by 2% to £3.5bn over the year, helped by the shift to many people working from home.
"Associated British Foods' food business has also been turned on its head during the pandemic, as consumers switched from dining out to eating in," said Susannah Streeter, senior investment and markets analyst at Hargreaves Lansdown.
"While demand for food service business fell, home cooking product sales soared."
In particular, demand for baking ingredients rose in North America and sales of a Twinings teas grew.
On the downside, sales for the Ovaltine brand were affected by a drop in impulse purchases in Thailand and Vietnam.
Its Allied Bakeries division was also forced to write down £15m after losing a contract to supply goods to the Co-op supermarket group. It is the second major customer the business has lost after Tesco in 2019.