Franco Manca owner Fulham Shore lambasts ailing rivals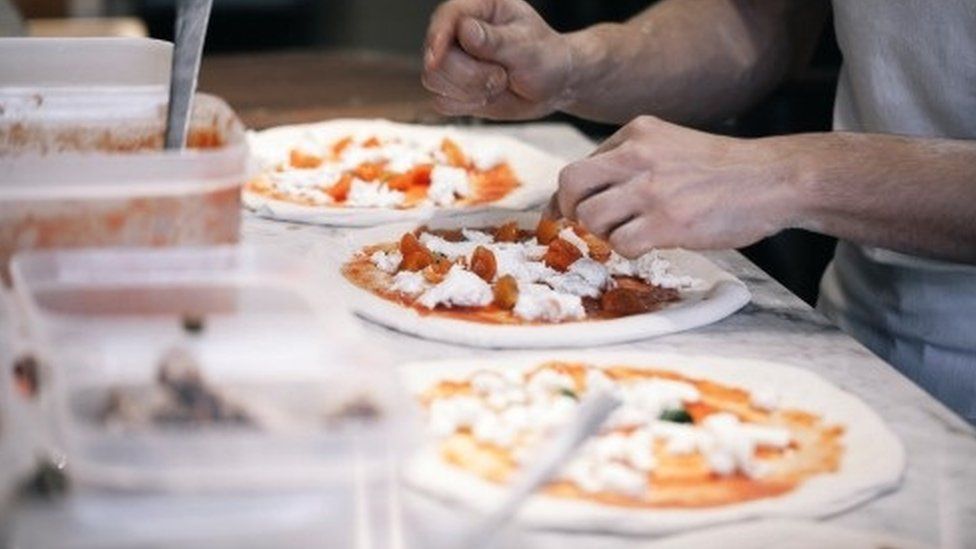 The owner of Franco Manca and The Real Greek restaurants has fired a scathing broadside at rivals, saying the sector was heading for a shake-out well before the pandemic struck.
Fulham Shore said too many firms had been "convinced they could swim like Mark Spitz" while being kept afloat by artificial means.
However, some of its own restaurants were breaking trading records, it said.
The firm said it was well placed to benefit from changes in the market.
"We believe that the restaurant market in the UK was heading for a correction well before the coronavirus outbreak," Fulham Shore said.
"There were too many restaurant businesses with owners and managers convinced they could swim like Mark Spitz, but which were actually being kept afloat by some badly made rubber rings and various leaky flotation devices.
"They were driven to expand by historically cheap debt, supposed high exit multiples on sale of the businesses and run by management teams who had never experienced either a downturn in the UK economy or an oversupply in the restaurant sector."
A host of restaurant chains have announced closures during the crisis, including Pizza Express, Byron Burger and Ask Italian and Zizzi's owner Azzuri Group.
The sector was under pressure before the pandemic, but things have got worse since March as restaurants face lockdown closures and social distancing restrictions.
After attacking its unnamed rivals, Fulham Shore said that its restaurants were "well positioned", "carefully chosen" and "fairly rented".
"Before the onset of the coronavirus, the busiest UK restaurants were those in the West End of London and metropolitan areas such as central Manchester. The suburbs of these large cities, together with regional towns around the UK, were very much distant cousins," it said.
But since July, when lockdown restrictions on the sector began to ease, the situation had "completely reversed" and was likely to stay that way "for the foreseeable future".
"Some of our regional and suburban restaurants are currently breaking trading records on a weekly basis," Fulham Shore said, describing this as "unprecedented".
"Fulham Shore's estate is well positioned to benefit from these structural changes," it said.