Hovis receives takeover bid from Italy's Newlat Food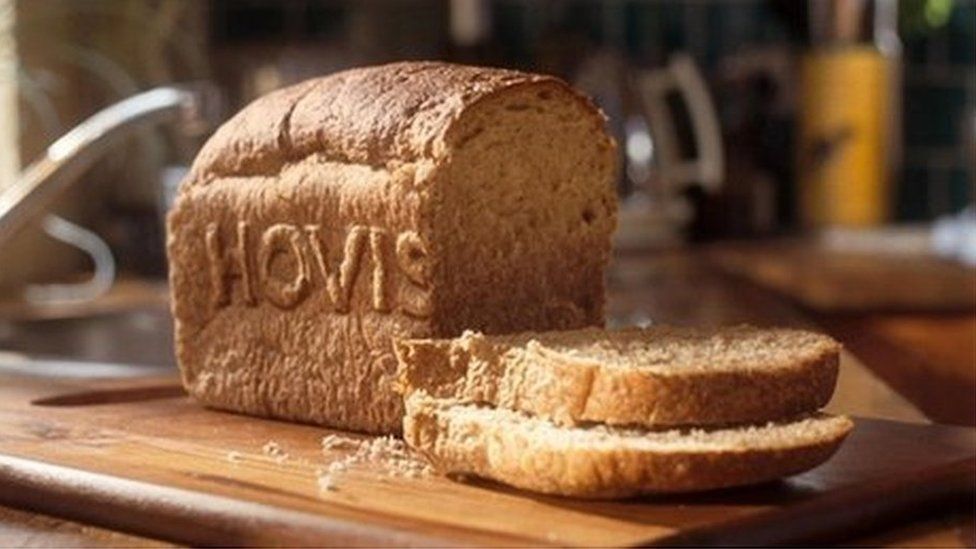 The maker of Hovis bread could be changing ownership after Italy's Newlat Food launched a bid to buy the 134-year-old firm.
It described Hovis as a brand with "a great tradition and recognisability in the United Kingdom".
Hovis is owned by Premier Foods and US investment firm the Gores Group, which bought a controlling stake in 2014.
Newlat said it was awaiting feedback from shareholders.
It added that buying Hovis would help it to achieve its aim of becoming one of the most important operators in the food sector in Europe.
Based in High Wycombe, Hovis employs 2,800 people in eight bakeries, one flourmill and three distribution centres across the UK.
Milan-based Newlat makes a range of dairy products and pasta.
Like many well-known British brands, Hovis has had a succession of owners over the years.
It originated in the Cheshire town of Macclesfield in 1886 at the flour mill of Samuel Fitton and Sons, when miller Richard "Stoney" Smith found a way of milling flour that preserved the nutrients in the wheatgerm.
The process was patented the following year and the name was chosen in 1890 following a national competition.
Hovis is a contraction of the Latin phrase "Hominis Vis", meaning "strength of Man".
In 1962, following a series of mergers, it became part of Rank Hovis McDougall (RHM).
Hovis was the subject of one of the UK's best-loved TV commercials in 1973, which also launched the career of film director Ridley Scott.
It depicts a boy pushing his bicycle up a hill to the soundtrack of a brass band version of Dvorak's New World Symphony.
RHM was bought up by Premier Foods in 2007. Seven years later, Premier Foods sold a 51% stake to the Gores Group, making Hovis Ltd an Anglo-American joint venture.
Related Internet Links
The BBC is not responsible for the content of external sites.