Asos: Shoppers are returning fewer items after lockdown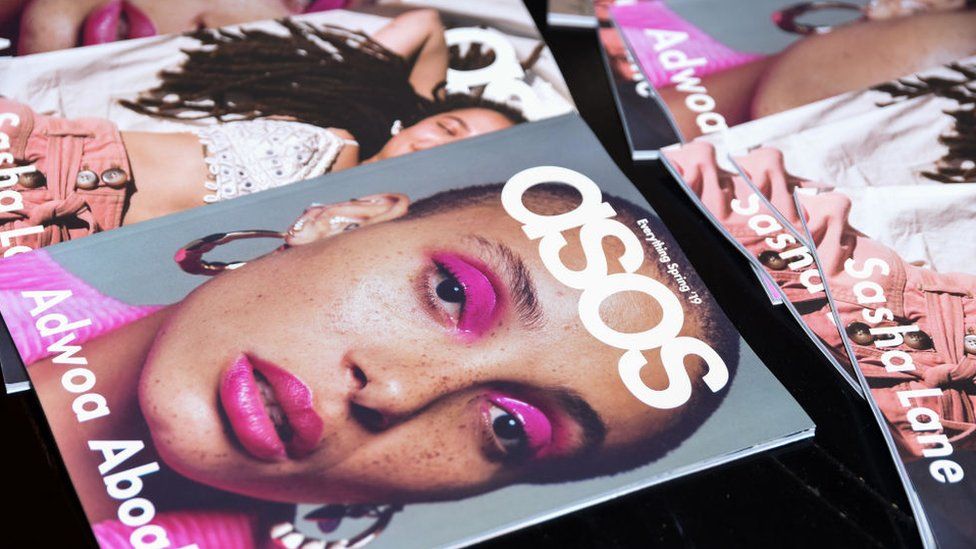 Customers are sending back fewer items than expected as lockdown eases, Asos has said, as it forecast bumper revenues for this year.
The online fashion retailer said people were making more "deliberate purchases" rather than ordering and returning several items at a time.
Sales of make-up and sportswear had been particularly strong as people were stuck at home, it said.
This was as seasonal clothes such as summer dresses sold less well.
The online fashion platform is one of the few firms to have benefitted as Covid-19 dealt a body blow to UK retail.
It has adapted quickly to changing shopping habits in lockdown and said demand for its clothes had been "stronger than anticipated", even as High Street rivals had reopened.
As a result, the firm said sales this year could be up by as much as 19% compared to last year.
But while it had expected return rates to revert back to a more normal level after lockdown eased, they had remained low, it said.
It added that it had reacted quickly to offer more leisure and sports clothes and cosmetics, as interaction outside the home was drastically reduced.
This, it said, had helped offset a fall in sales of summer dresses, holiday and wedding wear that usually sell well in spring.
The retailer now forecasts revenue growth of 17% to 19% for this financial year, with pre-tax profits now expected to be in the range of £130m to £150m.
Sofie Willmott, analyst at GlobalData said Asos was taking market share from competitors, with the rest of the UK's clothing and footwear sector set to decline 28% in 2020.
"Agile ASOS has benefitted from its quick response to the pandemic, pivoting its product offer and reaping the rewards," she said. "Without the hindrance of physical locations, Asos has been able to focus on marketing and stocking its most relevant lockdown products such as sportswear, loungewear and beauty."
However she predicted that as life returned to normal next year the firm's "young, tech-savvy customers" would return to their previous habits, returning a higher proportion of the items they order.
The firm also included a note of caution, reflecting the wider retail climate. "Looking forward, the consumer and economic outlook remains uncertain and it is unclear how long the current favourable shopping behaviour will persist," Asos said.