Coronavirus: EasyJet to leave middle plane seats empty
By Dearbail Jordan
Business reporter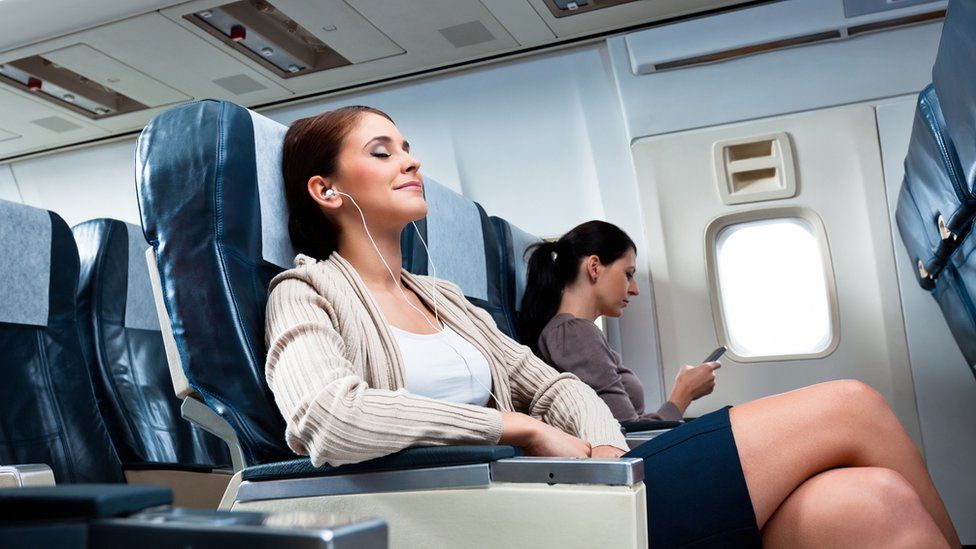 EasyJet plans to keep the middle seat on its planes empty to allow for social distancing once the Covid-19 lockdown has been lifted.
The airline grounded its entire fleet at the end of March.
EasyJet chief executive Johan Lundgren expects the seating measure will encourage more people to fly.
"That is something that we will do because I think that is something that the customers would like to see," he said.
"Then we will work out with the authorities and listen to the customers' views and points on what they believe is the right thing to do, particularly in the start-up period."
EasyJet later said the idea was one suggested measure that could be undertaken "for a short period while flying was resuming".
Commenting on how social distancing on its planes would work, Mr Lundgren said passengers would sit next to the window or the aisle in a three-seat configuration.
He said the airline would be able to implement the measure because he did not expect EasyJet's aircraft to be full immediately after the lockdown is lifted.
"I'm talking about this as an initial phase. Nobody knows for how long that phase will be," he said.
"I think it's important that customers understand that we are taking this very seriously, and first and foremost, our concern is about the customers' well-being and our people's well-being."
Mr Lundgren said bookings for winter flights were ahead of last year, helped by customers who had rebooked tickets after the coronavirus disrupted their travel plans.
Looking ahead, EasyJet has reduced costs through a number of measures, including deferring the delivery of 24 new aircraft from planemaker Airbus.
EasyJet also revealed that it expects to report a pre-tax loss between £360m and £380m for the first half of its financial year. The airline will incur significant fuel costs because it has already bought jet fuel for its planes, with no certainty of when they will fly again.
EasyJet grounded its planes a week after Prime Minister Boris Johnson announced the UK Covid-19 lockdown on 23 March.
The company had a full roster of pilots and staff during that period when many flights were being cancelled, leading to a rise in costs.
It also only started furloughing staff after the end of March.
It said it had a cash balance of around £3.3bn and based on a number of scenarios, it would have enough reserves to "remain liquid", should its jets stay grounded for nine months.
The airline said: "At this stage, given the level of continued uncertainty, it is not possible to provide financial guidance for the remainder of the financial year.
"However, we continue to take every step necessary to reduce cost, conserve cash burn, enhance liquidity, protect the business and ensure it is best positioned for a return to flying."