Next boss: 'People do not buy a new outfit to stay at home'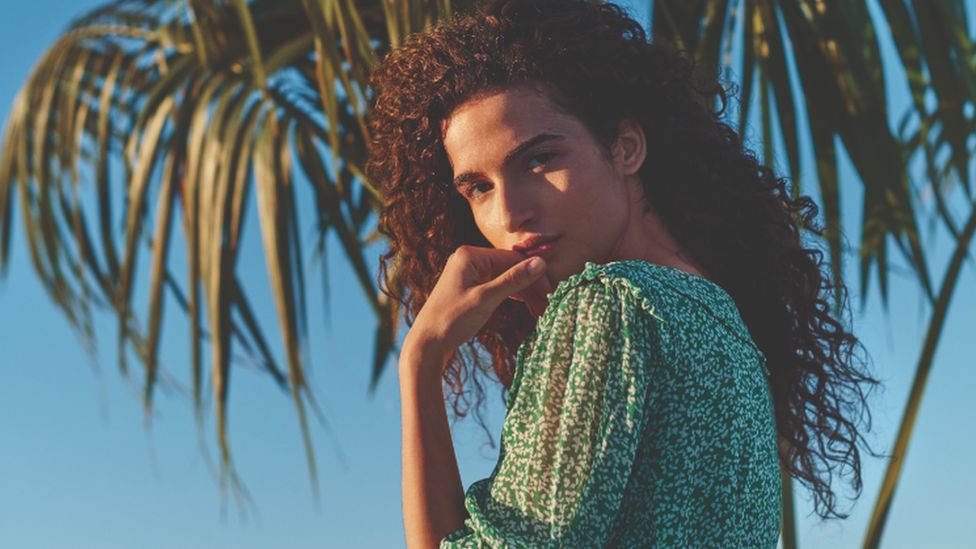 The boss of Next has warned that the retailer faces a "very significant drop in sales" as a result of the effect of coronavirus on the business.
Lord Wolfson said online sales were "likely to fare better" than the shops, but would also suffer "significant losses".
"People do not buy a new outfit to stay at home," he added.
The risk to demand is by far the greatest challenge posed by coronavirus, said Lord Wolfson.
"We need to prepare for a significant downturn in sales for the duration of the pandemic," he said.
When coronavirus first appeared in China, Lord Wolfson said Next assumed that the threat was to its supply chain.
The warnings were contained in Next's annual results statement, which showed that in the year to January 2020 total group sales rose by 3.3% to £4.36bn, while profit edged up by 0.8% to £728.5m.
Online sales performed strongly, rising by 11.9% to £2.14bn, but retail sales fell by 5.3% to £1.85bn.
However, in the week beginning 8 March sales fell by 8.8% and declined by 30% between 15-17 March.
Lord Wolfson said since it had no experience of a similar crisis there was no way of predicting the impact that coronavirus would have on its business.
He added that the company had carried out a detailed stress test looking at the likely impact on cash and profits of different levels of sales decline.
These range from a fall in sales of £445m, or 10% of annual turnover, up to a loss of £1bn, the equivalent of 25% of annual turnover.
The stress test concluded that the business could "comfortably sustain the loss of more than £1bn (25%) of annual full price sales, without exceeding our current bond and bank facilities".
The retailer added that some products were likely to do better than others. So far homeware and childrenswear sales have not been as badly hit as adult clothing, it said.
Elsewhere, other businesses have revealed details of how the pandemic is affecting them.
Supermarket chain Waitrose said from Friday it would reserve its first hour of opening for elderly and vulnerable customers and those who look after them. It also said it would close all its cafes and rotisseries and stop making coffees to free up staff to restock shelves. And from Thursday it has imposed limits on how many toilet rolls and certain other grocery items any one customer can buy in store.
Aldi said it would reduce its weekday and Saturday opening by an hour a day from Friday to allow for restocking.
Fashion firm Burberry warned that the negative effect of the coronavirus on demand for luxury goods had intensified. It said that sales in its stores have fallen by up to 50% over the past six weeks. Sales in China have started to pick up, but that has been offset by falls in sales in Europe, the Middle East, Africa and the US. Burberry expects store sales to fall by between 70% and 80% in the final weeks of the year, and fourth quarter sales to drop by a third.
Fashion retailer Joules said the decline in the number of people visiting its shops had "significantly accelerated". Online sales have also declined, but to a lesser extent, as people start to be more careful with their money. The company has cancelled its dividend.
Ocado said first quarter sales revenue was up by more than 10%, but that increased demand had placed it under "unprecedented strain". Ocado temporarily closed its app on Wednesday, blaming higher demand than it could meet.
Travel firm National Express said it had seen a significant decline in passenger numbers in recent weeks. However, it has contractual protections in place and as a result it thinks it will get in a little more money than it spends in the coming months. It has reduced its outgoings such as cutting spending on adverts and other discretionary spending.
Brewer Shepherd Neame cancelled its dividend and said that following government advice for the public to avoid pubs, theatres and other hospitality venues it was "inevitable that trading will deteriorate rapidly". It called for taxation to be cancelled immediately and for the government to give support with staff costs.
Sushi restaurant chain Yo! said that it had taken the decision to close 54 of its restaurants "for the time being". The remaining 16 will remain open "while this is in our control", but will offer restricted hours and a reduced menu.
Italian restaurant chain Prezzo announced it would temporarily close its restaurants. The move came after the government said people should avoid restaurants. "It was always going to be question of when, not if, we would need to close our doors for a time," the company said.