Wages back above pre-economic crisis levels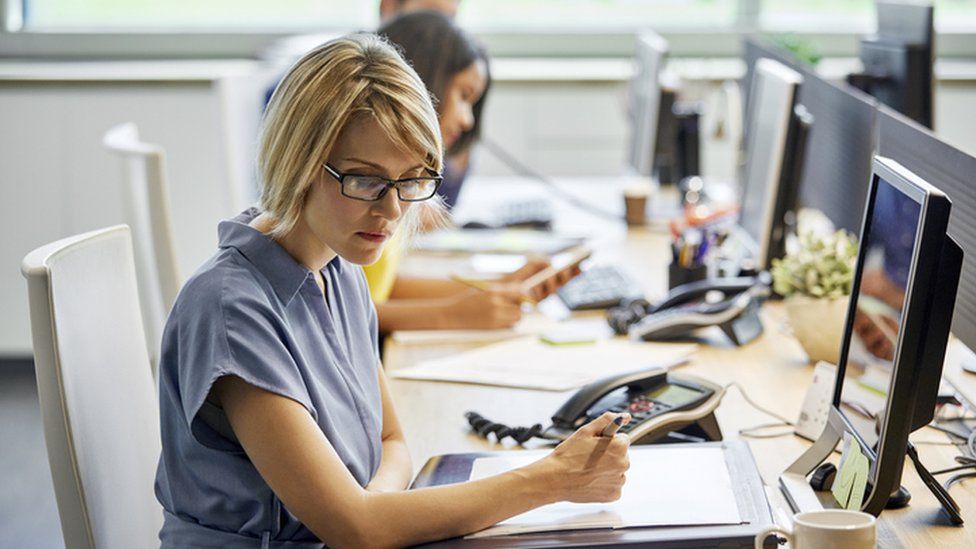 Average weekly wages in the UK have reached their highest levels since before the financial crisis.
Weekly pay reached £512 in the three months to December, which - adjusting for inflation - is the highest since March 2008.
Employment rose by 180,000 to another record high of 32.93 million, while unemployment stayed at 1.29 million.
The figures from the Office for National Statistics (ONS) showed the number of women in employment increased again - this time by 150,000 in the three months to December to a record high of 15.61 million.
Myrto Miltiadou, of the ONS, said: "In real terms, regular earnings have finally risen above the level seen in early 2008, but pay including bonuses is still below its pre-downturn peak.
"Employment has continued its upward trend, with the rate nudging up to another record high. In particular, the number of women working full-time grew strongly over the past year."
Employment Minister Mims Davies said: "As we embark on a new chapter as an independent nation outside the EU, we do so with a record-breaking jobs market and business confidence on the rise.
"With wages still outpacing inflation, UK workers can expect their money to go further as we look ahead to a decade of renewal."
It's always good to have some cheerful news to report, such as the news that wages, after stripping out the effect of inflation, have finally squeaked above their level in March 2008. In other words, your wage can finally buy a little bit more than it could before the banking crisis. So let's celebrate. Hooray.
Now let's home in on the amounts. The average wage excluding bonuses is now £511.61. In March 2008, the average wage would have bought you £510.96 (in 2019 prices). In other words you are 65p better off than you were - 12 years ago.
There's always a half-full or a half-empty angle on wage increases. But to many workers, this minor economic landmark will serve less as a cause for celebration and more as a reminder that the past decade has been the worst for improvements in living standards in more than 200 years.
The 2008 crisis, caused in part by reckless mismanagement of the banks, is one reason (not the only one) that the average pay packet has failed to do what we used to take for granted - i.e. increase by more than inflation.
It used to happen every year. Low-pay think tank the Resolution Foundation points out that if pre-crisis trends for increases in pay in real terms had continued, the average wage would now be £141 a week higher.
"The most recent surveys are suggesting that employment growth will continue to pick-up in Q1, which we think will contribute to the MPC keeping rates on hold at its next meeting on 26 March as well," he said.
However, the Institute of Directors warned: "The UK jobs market ended last year in fine form, but 2020 may be more challenging for employers.
"As more and more workers enter employment, it becomes harder for firms to recruit the employees they need, with a particular dearth in certain skill sets."
And Samuel Tombs, chief UK economist at Pantheon Macroeconomics. said: "The upside surprise to employment growth distracts from an otherwise slightly disappointing report.
"Despite the recovery in business confidence since the general election, the single-month measure of job vacancies was 49,000, or 6%, lower in January than a year earlier, showing no improvement from its recent trend."