Smart meter rollout delayed for four years
By Simon Gompertz
Personal finance correspondent, BBC News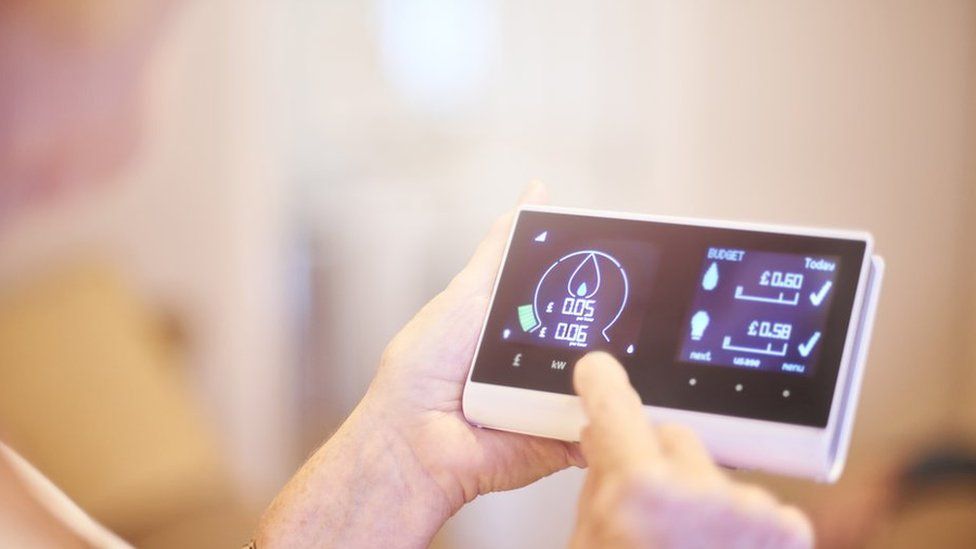 The government has pushed back the deadline for smart energy meter rollout by four years until 2024.
Previously, suppliers' deadline was the end of 2020, but energy firms had warned the technology was not ready.
But the extra time could lead to more years of frustration for customers, many of whom are fed up with the new meters they have been given.
It also means the cost of installing the new equipment is likely to rise further, to more than £13bn in total.
Customers are not obliged to have a smart meter fitted, but energy firms must have offered them to all UK households by the end of the new deadline.
The promise of smart meters was that readings would be automatic, billing would be easier, and a new world of flexible charges would be ushered in.
In practice, millions of people found they had new meters which did not work properly if they switched suppliers - and millions more have not been given the technology at all.
Gillian Guy, chief executive of Citizens Advice, thinks extending the smart meter rollout deadline is a "common-sense move" that is good for customers.
"This new deadline gives suppliers time to fix ongoing technical problems and make sure customer service isn't sidelined as the rollout continues," she said.
"We've seen some energy companies use aggressive techniques to try to persuade people to have smart meters fitted as soon as possible to meet the existing timeline."
There was a pledge in the Conservative Party's 2017 election manifesto that every household and business would be offered a smart meter by the end of 2020 - and there is still that expectation.
The government is adamant that its targets are being met and that the new regime outlined on Monday does not amount to a let-off for suppliers.
The energy regulator, Ofgem, had a rule that the energy companies had to take "reasonable steps" to fit meters, which left them plenty of wriggle room.
The Minister for Climate Change, Lord Duncan of Springbank, said: "We remain on track for suppliers to offer every home a smart meter by the end of next year, but to maintain momentum beyond 2020 we are proposing strict yearly installation targets for suppliers from 2021. This will deliver even greater benefits for households and reduce emissions."
But it is clear to gas and electricity firms that ministers have recognised reality and allowed them an extension. The new framework gives them until the end of 2024 to install smart meters in at least 85% of their customers' homes.
USwitch.com's head of regulation Richard Neudegg said that public confidence in the smart meter programme had been "badly damaged".
"This is now an opportunity to rebuild trust. In particular, people want proof that the solution which allows older smart meters to stay smart when a household switches supplier is finally available," he said.