Ryanair loses court battle to block UK pilot strikes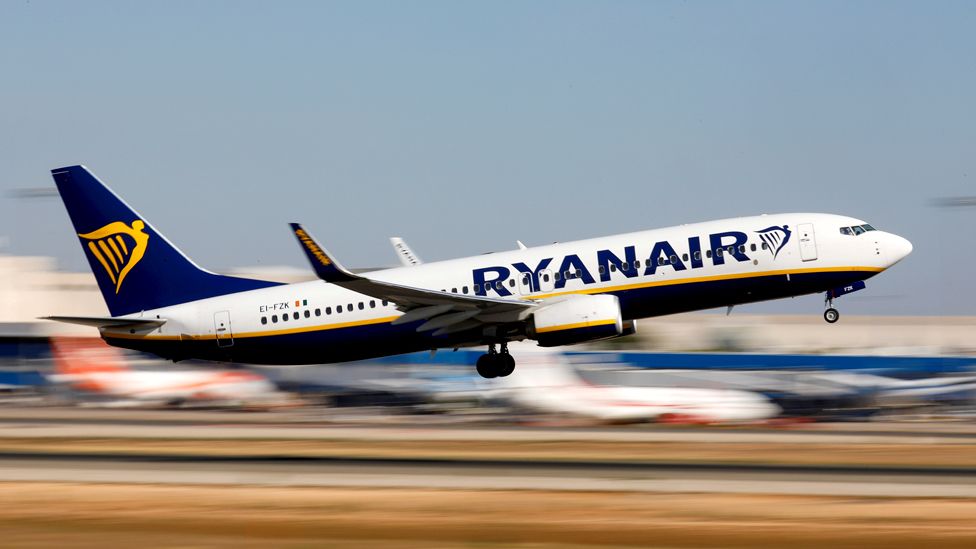 The High Court in London will allow a proposed strike over pay and conditions by UK-based Ryanair pilots on Thursday and Friday.
Earlier, the airline won a bid to stop Ireland-based pilots from striking, but more of its pilots fly from the UK.
Ryanair said it would aim to minimise disruption for passengers and would be able to run its "full schedule of flights".
However, it said it could not rule out some delays.
Ryanair's lawyers told the Irish court that the Forsa pilots' union, which represents around 180 Ryanair pilots, had not let talks reach a conclusion before announcing the strike.
Pilots can be drafted in from elsewhere in Europe to fill in during strike action.
Ryanair said it would inform passengers of any changes to their flights by email and text message. "If you have not received any SMS or email from us, your flight is scheduled to operate," it said. Customers can also check its website, it said.
In early August, Ryanair pilots in the UK joined pilots in Ireland in voting to strike over pay and conditions.
The British Airline Pilots Association (Balpa) announced two 48-hour walkouts, one from 22-23 August and another from 2-4 September.
But Ryanair turned to the courts in London and Dublin in a bid to block the industrial action, prompting Balpa to accuse the airline of "bully boy" tactics.
"We are clear that we want to settle the dispute and bring about a change in Ryanair for the better," said Balpa general secretary, Brian Strutton, welcoming the judgement. "Pilots in Ryanair are seeking the same kind of policies and agreements that exist in other airlines - our demands are not unreasonable."
The union said 72% of its members at the company had taken part in the ballot, with 80% of those supporting strike action.
However, Ryanair said that fewer than 50% of its UK pilots were members of Balpa, and of these, just 57% voted in favour of industrial action.
In a letter to Balpa, Ryanair's director of HR strategy and operations, Darrell Hughes, said senior captains were paid up to £180,000 per annum and, because of this, pilot turnover had fallen to zero "in recent months".
He said: "At this difficult time for UK pilots facing base cuts and closures, Balpa should be working with Ryanair to save UK pilot jobs, not endanger them through ill-timed and ill-judged disruption of our customers' travel plans, just 10 weeks before the threat of a no-deal Brexit. We remain available for talks at your convenience."
He said the two weakest markets were Germany, where Ryanair faced fierce competition on price, and the UK, where there were Brexit uncertainties.
"It's been a challenging summer, we're facing into a very difficult winter," he said in the video, seen by the BBC.
But Captain Tilmann Gabriel, a former pilot who teaches aviation management at City, University of London, told BBC Radio 5 Live that pilots were in short supply, with 800,000 more needed over the next two decades.
"That means we need to produce... 110 pilots every day [for] the next 20 years and we are producing much less," he said. "So of course the price goes up."
In a tweet, Ryanair welcomed the judgement from the Irish court.
It said all Ryanair flights from Irish airports would now take off as normal.
The airline had previously warned that the 180 pilots who were set to strike on Thursday 22 and Friday 23 August would put holidaymakers' travel plans at risk if the action went ahead.
Justice McDonald told Dublin High Court that he would restrain the pilots' union, Forsa, "from directly or indirectly, organising, directing or endorsing" a strike by its members on Thursday and Friday.
Forsa's lawyers had told the court that Ryanair had been "curt and dismissive" of a 30-page proposal it submitted to the airline on pay and conditions.
Earlier in August, Ryanair pilots in the UK joined pilots in Ireland in voting to strike over pay and conditions.
Please include a contact number if you are willing to speak to a BBC journalist. You can also contact us in the following ways: