BBC News In Business Africa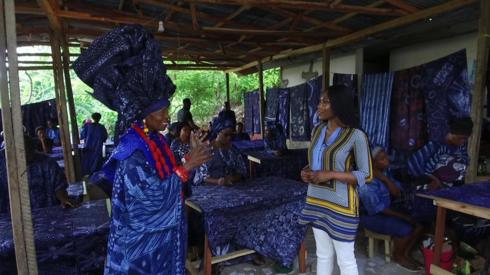 Top Stories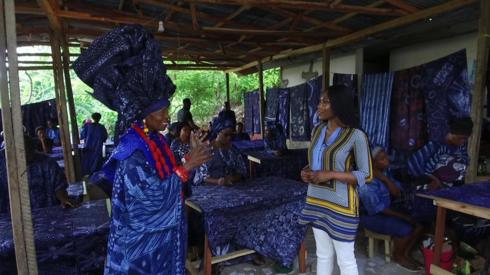 Featured Contents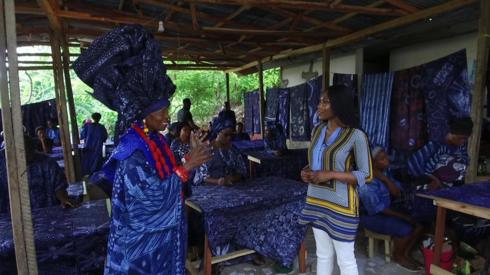 Latest Updates
Lagos in Nigeria is struggling to cope with the rapid growth and the infrastructure challenges.
Nigeria is a major oil producer but also has huge gas reserves that local firms are now developing.
Fashion boss Folake Coker says consumer perceptions about African-made fashion are changing.
Pallab Ghosh
Science correspondent, BBC News
Researchers in Edinburgh develop gene-edited farm animals for poor farmers in Africa.
Read more
Identifying Africa's 'best and brightest'
Nigerian Kennedy Ekezie, who's 19, is starting a world tour visiting 20 cities in 12 weeks to find the best young Africans for his organisation - Africave. It's a talent-development enterprise that seeks to develop Africa's elite young talent and combat negative stereotypes. 

(Kennedy Ekezie receiving the Queen's Young Leaders Award from Queen Elizabeth in Buckingham Palace. Credit: British Ceremonial Arts Ltd.)
Endeavor is a start-up fund for new Nigerian businesses, helping them to scale up their operations.
Fame must have a conscience, says the Nigerian singer, actor and entrepreneur Banky Wellington.
Kenya exports its first crude oil
Hudheifa Aden
BBC Africa Money Daily, Mombasa
Kenya has exported its first batch of oil as President Uhuru Kenyatta flagged off the crude shipment from the port of Mombasa on Monday morning.
It is being described as a historic day and an important step on the way to the full exploration and development of oil in the East African nation.
This is an experimental phase to test the country's crude oil before full production and exportation begins in around 2024.
The country is expected to earn $84m (£69m) over the next two years.
UK-based Chinese company ChemChina UK Ltd won the bid to buy the first batch of 240,000 barrels under the Early Oil Pilot Scheme (EOPS).
Oil bids were received from firms in Asia and Europe, but the joint oil production consortium, led by explorer Tullow Oil, awarded the contract to ChemChina.
The crude was transported 850km (528 miles) by road from the country's north-western oil fields in Turkana to Mombasa.
Kenya currently does not have an oil pipeline in place.
A plan to build a joint pipeline with Uganda failed after Kampala opted to partner with Tanzania.
Tullow estimates that Kenya's fields in Turkana hold up to 560 million barrels of oil and expects to produce up to 100,000 barrels per day from 2022.
Could Japan use diplomatic ties in Africa to boost trade?
Japanese companies are pressing the government in Tokyo to use good African relations to create more investment opportunities.

African leaders and entrepreneurs are expected to be among thousands of delegates at a big investment conference in Yokohama this week, known as TICAD.

It takes place once every three years and Professor Motoki Takahashi, from Kyoto University, an expert in Japanese economic links to Africa, tells the BBC's Russell Padmore the conferences have a record of success.

(Picture: Japanese Prime Minister Shinzo Abe. Copyright: Alexander Joe/AFP/Getty Images)
Femi Adeyemo of Arnergy, says solar energy could be one answer to Nigeria's numerous power cuts.