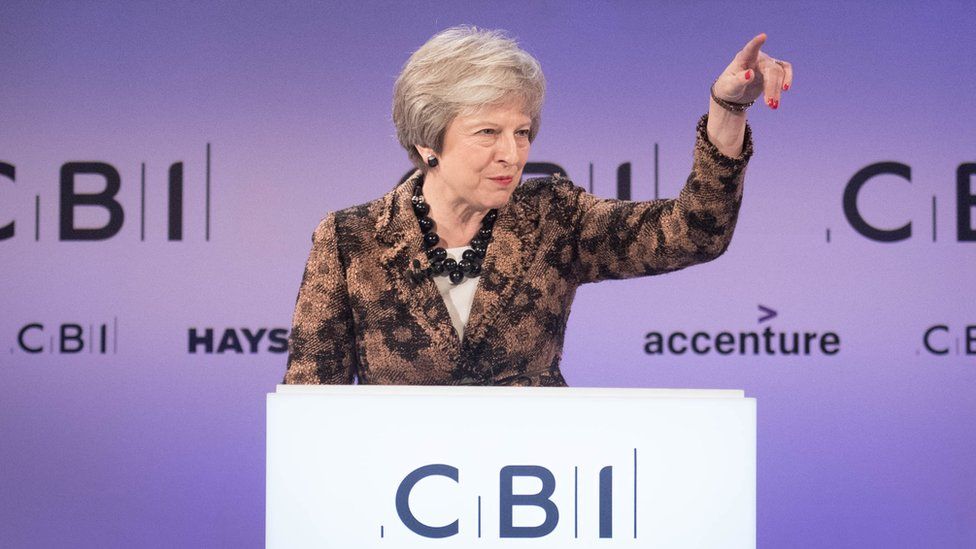 It is a mark of how topsy-turvy the world has become that it felt faintly unusual to hear warm words from the prime minister about business - and to get the feeling that she was talking to a largely receptive crowd.
But when Theresa May addressed the Confederation of British Industry's annual conference on Monday, there was a sense that two groups that have tended to find themselves on the same side of the argument are aligned once again.
"We all believe in business as a force for good," the prime minster said of her government.
"Really?" The assembled audience might have thought.
It was only a few months ago that environment secretary Michael Gove was delivering a lengthy speech on the "the failure of our current model of capitalism".
Indeed, the prime minster herself at the CBI conference two years ago suggested that the "the social contract between business and society" had failed and urged the assembled business leaders to be open minded about what needed to change.
It was a ticking off that some in the hall remembered. But this year the mood was rather different.
Because really, if business wasn't going to swing behind the prime minster's deal with the European Union, then who was?
This shouldn't be overstated.
There are, of course, parts of the business world who are implacably opposed to binding ourselves closely to Europe for any longer than is absolutely necessary. There is also an increasingly vocal group who would like to see the matter put to a vote once again.
But the consensus view among delegates seemed to be that the deal on the table was good enough.
Certainly not perfect. But enough to grab with both hands when the threat of leaving with no deal at all next March looms ever larger.
Carolyn Fairbairn, the CBI's director-general, summed it up when asked about the idea of a People's Vote. That path, she said, carried "so much risk of an accidental no-deal" it would be "gambling with people's jobs."
And with political attention focused on what, if any, concessions further talks this week might yield, one business boss told me he wasn't looking for progress. The deal as proposed gets us into transition and that is enough, he said. The important negotiations - on the long-term relationship between the UK and EU - start next April.
But it is worth emphasising that this outbreak of cordiality is born of necessity, rather than desire.
Business, the CBI says, wants a future relationship with the EU that guarantees frictionless trade. The political declaration released last week makes clear that trade friction is part of a trade-off: the more aligned the UK remains with the EU's rules, the less checks and controls you'll have at borders.
Meanwhile, services has been left rather out in the cold thus far. Despite some suggestions that what is proposed is a victory for the City of London, it is anything but. Relying on so-called equivalence for continued access to European markets in financial services was considered for a long time to be a totally unacceptable outcome.
But after alternative proposals went nowhere, it is what they've been left to work with - a third, or perhaps fourth, best solution, depending on how you count it.
As opinion in her party splinters, the CBI speech offered the prime minister a brief respite from the disharmony. Even if things go her way (and that's a big if), it could be a different story next year.