What has happened to Woolworths' stores 10 years after closure?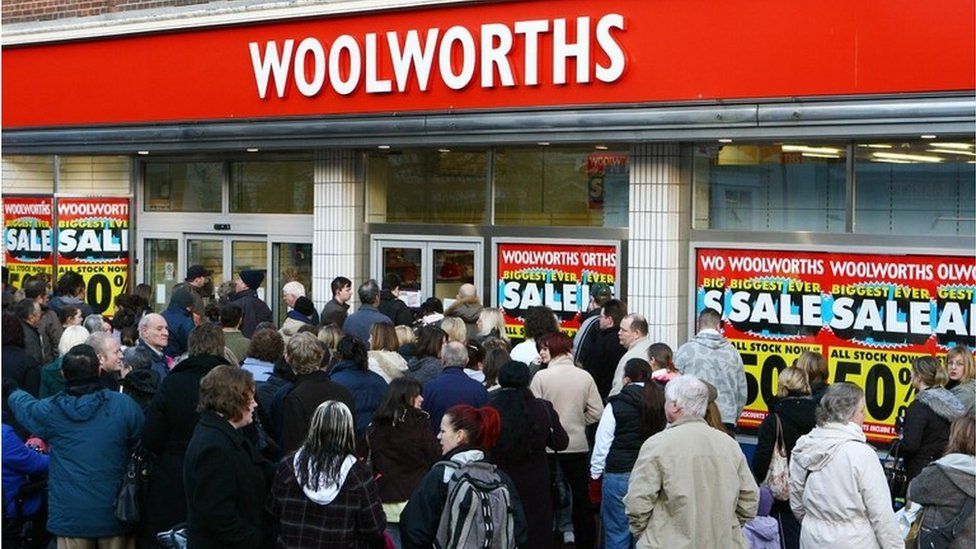 It is 10 years since former UK High Street favourite Woolworths closed its stores for good.
Woolworths sold many goods, including toys, kitchen and dining equipment, gardening supplies and pick-and-mix sweets, and was one of the country's oldest and most ubiquitous chains.
However, it had become laden with debt, and at the time it collapsed it owed £385m.
Its demise left 27,000 out of a job, and 815 stores looking for a new owner.
Since the collapse, almost all of the premises have found a new purpose, with the majority being taken over by discount chains.
Poundland owns the biggest number of ex-Woolworth premises, followed by food chain Iceland and discount homewares store chain B&M Bargains, according to research company Radius.
James Child, retail analyst at EG, said: "The collapse of Woolworths and its subsequent departure from the High Street sent shockwaves through the country at the time, proving that even the most loved institutions can always be at risk of insolvency."
Mr Child added though that the chain's demise had provided an opportunity for others: "Looking back we have seen that the retail units left behind in communities have now been filled - and created ample opportunities for expanding retailers and also new entrants to the market."