TSB appoints Debbie Crosbie as new boss after IT fiasco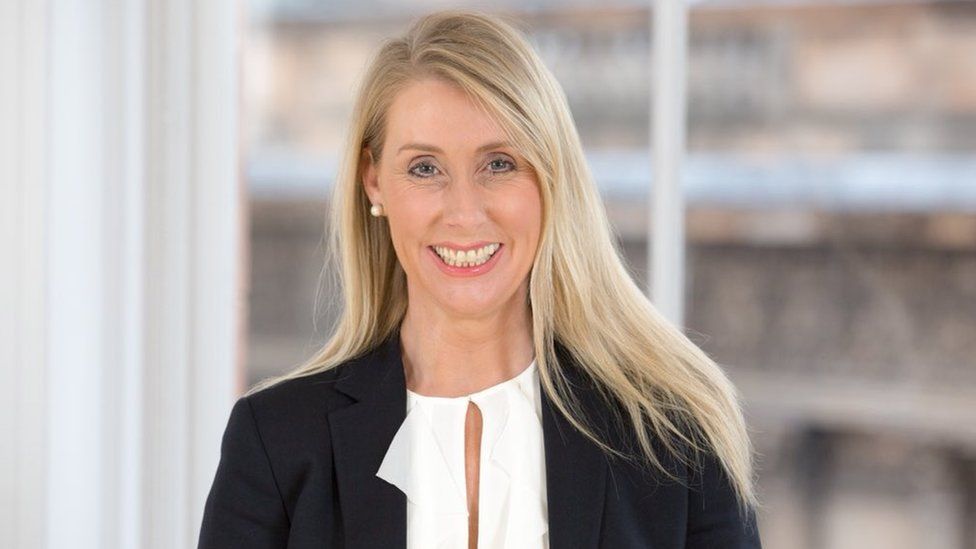 TSB has appointed Debbie Crosbie as its chief executive, replacing Paul Pester who resigned in September after this year's IT meltdown at the bank.
In April, almost two million customers lost access to online banking services after the bungled introduction of a new computer system.
Ms Crosbie will join TSB in 2019, after 20 years at CYBG where her most recent role was chief operating officer.
Her basic salary will be £914,000, slightly more than her predecessor's.
She will also be eligible for a bonus scheme similar to Mr Pester's, the detail of which will be in its annual report.
Executive chairman Richard Meddings, who is running the bank until Ms Crosbie takes over, said: "In an impressive field of candidates, Debbie stood out.
"With over two decades of experience, superb retail and SME [small and medium sized] banking expertise, and a genuinely open and engaging style of leadership, we have found an outstanding new CEO".
He added that her appointment was another step forward in completing "the work of putting things right for customers".
Ms Crosbie, who is also currently vice chair of the Scottish CBI, said: "TSB has all the right ingredients to be the leading challenger bank in the UK."
Mr Meddings will continue as executive chairman until Ms Crosbie's appointment receives regulatory approval and she takes up her new role. At that point he will return to his previous position as non-executive chairman.
TSB used to be part of Lloyds Banking Group, but it was split off from the group in 2013 and was floated on the stock market in 2014.
It was then bought by Spanish bank Sabadell in 2015. Earlier this year, the bank attempted to move customer records from the old Lloyds Banking Group computer platform to the Sabadell Proteo platform, a process that began on 20 April.
However, the switch proved to be a disaster with many customers being locked out of their accounts and some customers being given access to the confidential records of others. The problems continued for many weeks and TSB came under fierce criticism for the IT failings.
The debacle cost TSB £176m and the loss of thousands of customer accounts.
Paul Pester was TSB's chief executive at the time of the IT meltdown. He had joined Lloyds Banking Group in 2010 and in 2011 had been appointed to lead the launch of TSB and its separation from Lloyds.
In September this year it was announced Mr Pester was stepping down as chief executive.